Coucou !!!
Demain c'est la St Valentin, alors une petite réa 100% LOVE aujourd'hui lol
Cette réa est accompagnée d'une vidéo !!
J'espère qu'elle vous plaira, j'ai utilisé les nouvelles fleurs Prima, elles sont trop belles hein ????
Today I want to show you a video tutorial I made using amazing new Love Clippings Flowers. I created a canvas with a lot of mixed-media goodies and new embellies from the Love Clippings and Wild & Free collections. The "Love" title is a Christine Adolph rub-on with gold foil. You can watch the whole process on my video below.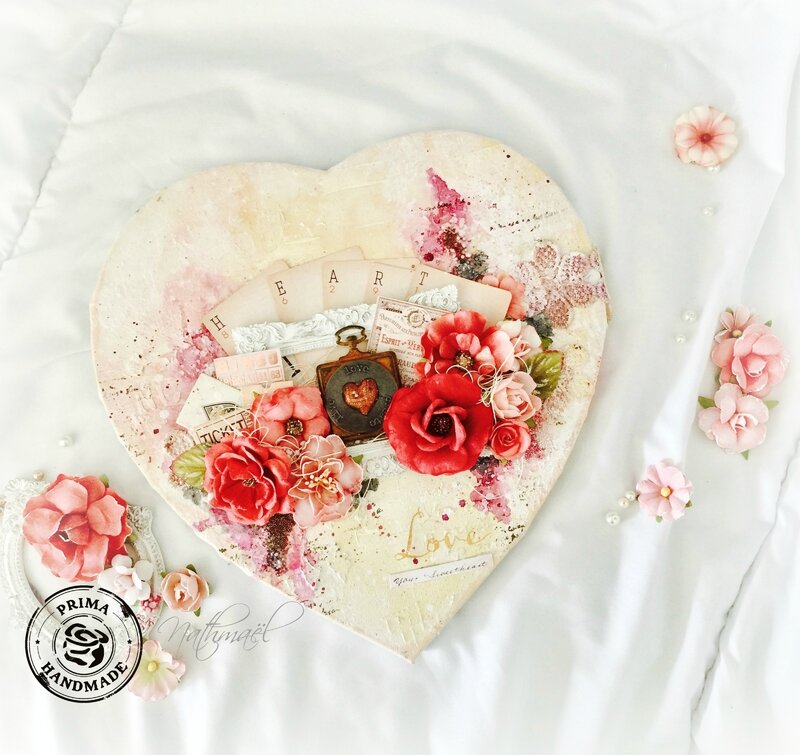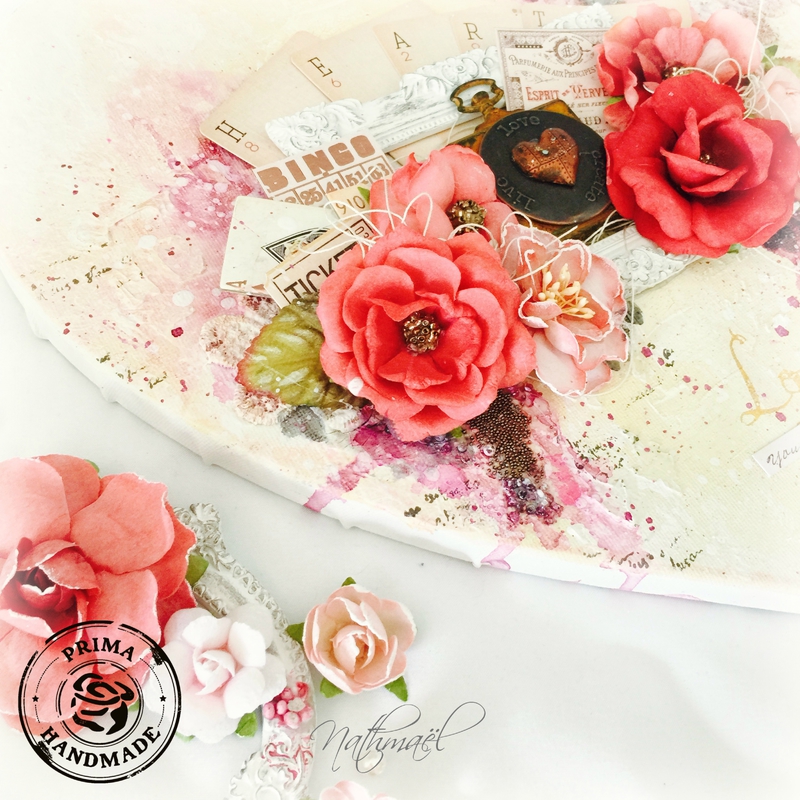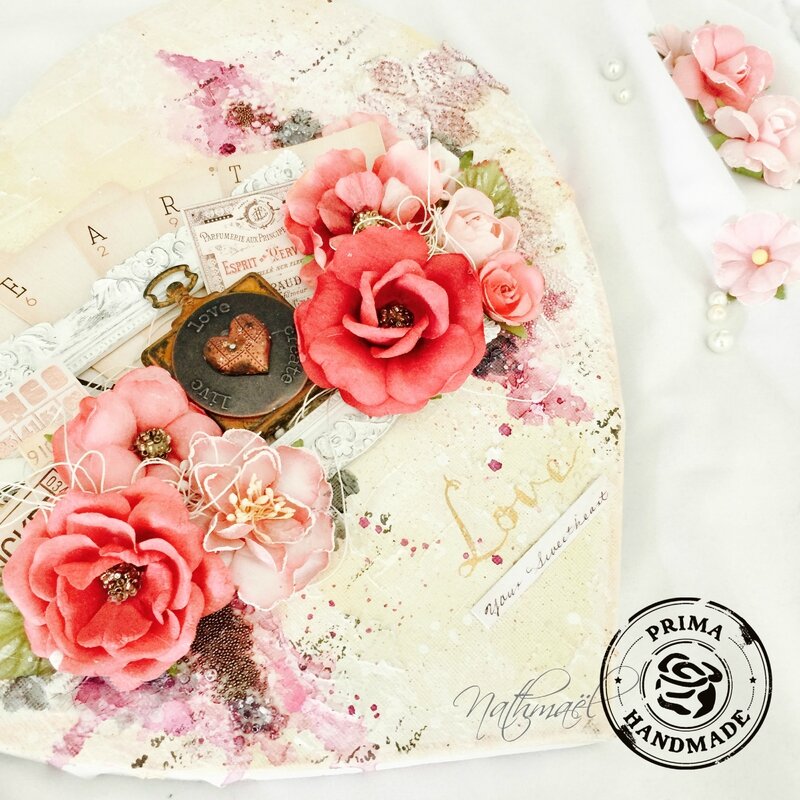 Please enjoy my video :
Love Heart canvas video tutorial
X0X0X0X0X0X0
Prima products :
# 594336 Love Clippings Flowers - Passionate Love - #594428 Love Clippings Flowers - 2 The Moon & Back - # 594367Love Clippings Flowers - Endless Friendship - #992347 Chipboard & More - Wild & Free --# 992163 Ephemera - Love Clippings -#588793 COLOR BLOOM 2 – BLACK TULIP -# 580312 Color Bloom - Empress Gold -#960346 Vintage Mechanicals - Washers #1 -#892128 Ingvild Bolme- Square Frame Resins #971540 Adhesive Rub-Ons - Holiday Greetings -#963347 Mechanicals: Pocket Watches 2pc. –#963361 Mechanicals: Tin Hearts 10pc. –# 584283Vintage Alpha Card Set In A Box -#963712Art Ingredients: Mini Art Stones - #963705Art Ingredients: Art Stones -# 555115 Clear Stamps En Francais -#583002 1.5 yard Trim - Magnolia
BISESSSSSSSSSSSS
Nath