Bonjour à tous !!!!
Nouveau mois, nouveau challenge chez Prima
Voicvi ma réa :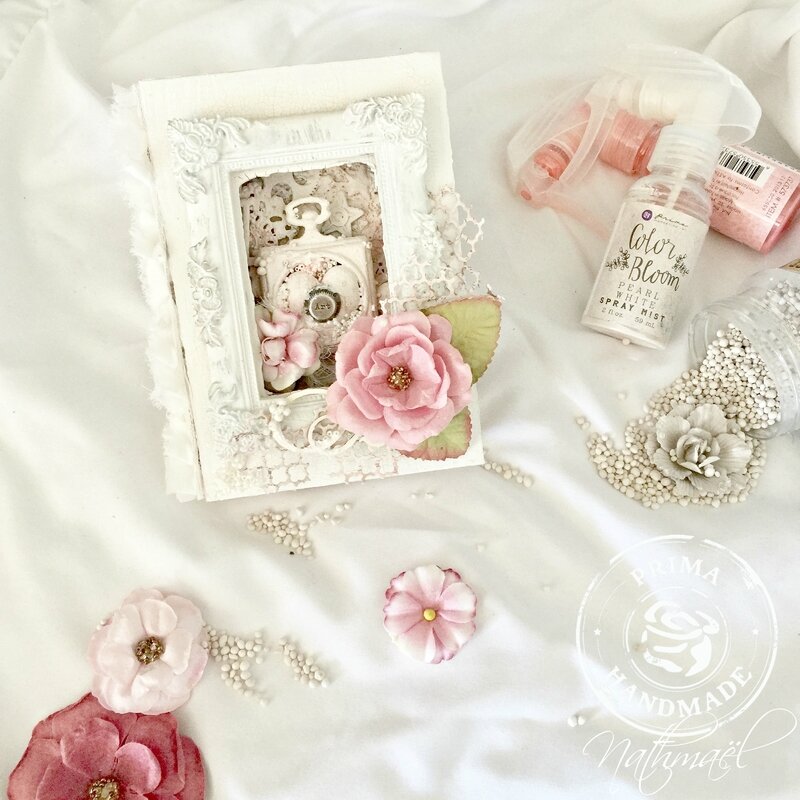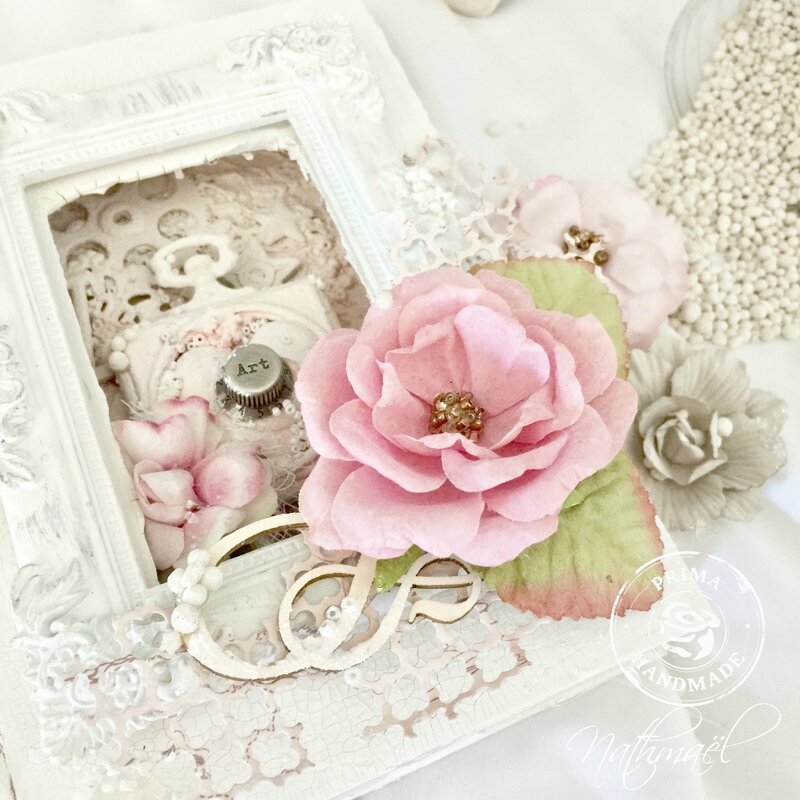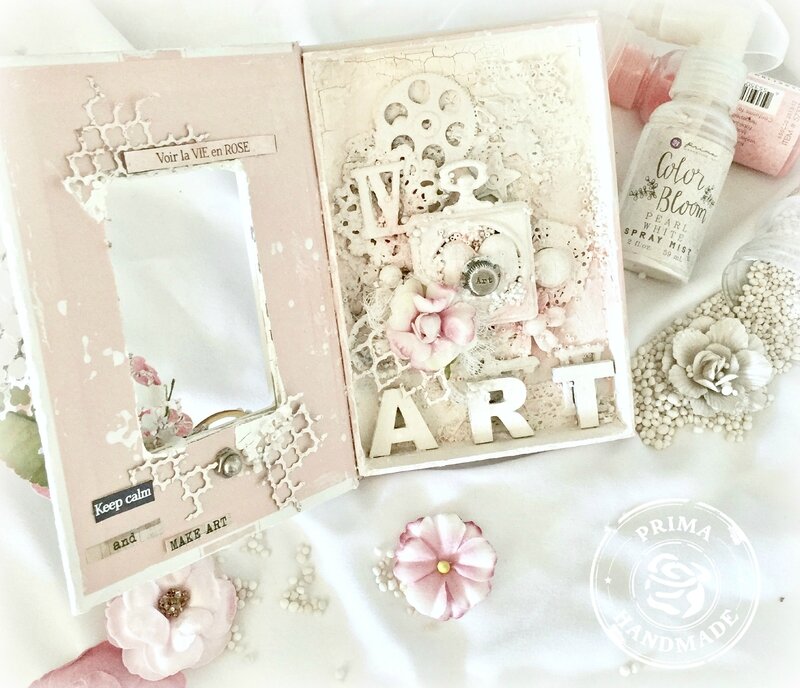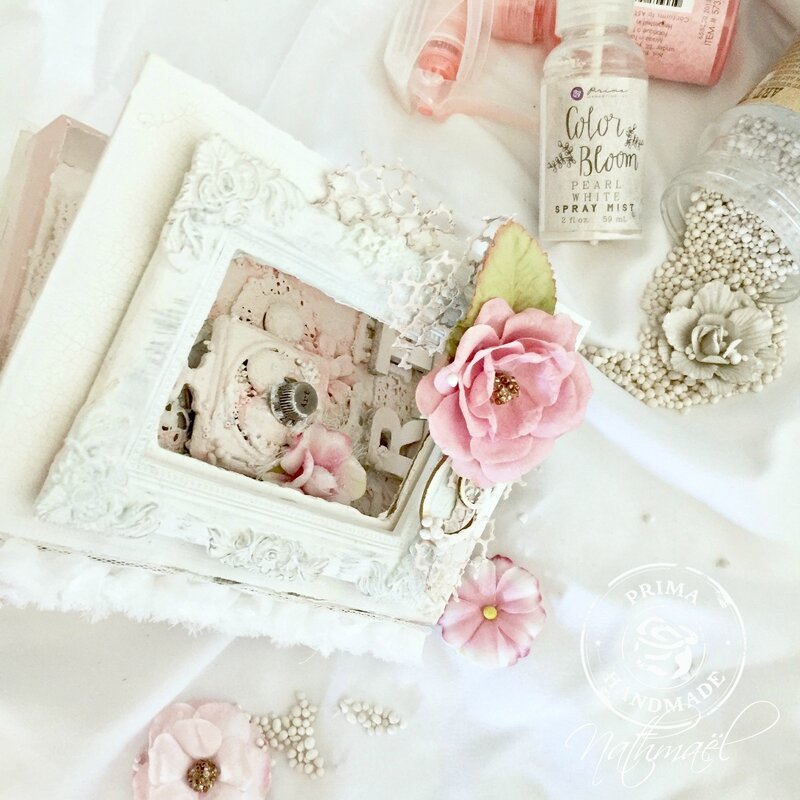 Keep calm and Make art …. My new mantra !!!
I really enjoyed doing these altered box for the new Make it Prima, I love the colors and also these amazing flowers !!!
I used a lot of different Prima's mixed media goodies to alter this little box. I put a layer of White crackle paste for the background, I am so addicted … I colored the metal embellishments with the Color Bloom Pearl white and Cotton Candy.
Prima products :
-# 573751Color Bloom - Sparkling Pastels Pearl White -#573737Color Bloom - Sparkling Pastels Cotton Candy -#94664 Wild & Free Flowers - Wander -# 963712 Art Ingredients: Mini Art Stones -# 963705 Art Ingredients: Art Stones -#961503 Texture Paste - White Crackle (8.5 oz.) -#961374 Art Basics - Heavy Gesso - White (17 fl. oz.) -#963392 Mechanicals: Mini Knobs 33pc. -#963361 Mechanicals: Tin Hearts 10pc. -#963347 Mechanicals: Pocket Watches 2pc. -#963316 Mechanicals: Mini Hardware 20pc. -#960391 Vintage Mechanicals - Bottle Caps -#960353 Vintage Mechanicals - Washers #2 -#960308 Vintage Mechanicals - Flowers Large -#960247 Vintage Mechanicals - Roman Numerals
EMBELLISCRAP
DENIM TAMPONS