20 septembre 2017
Je crois que cela fait super méga longtemps que je ne suis pas passée par ici ...
J'ai pourtant plein plein de choses à vous montrer ...
N'hésitez pas à me suivre sur Facebook : Nathmaël nathalie Dalibard et sur Instagram : nathmael_dalibard_
Alors voici toutes mes dernières réas... Attention c'est long mdr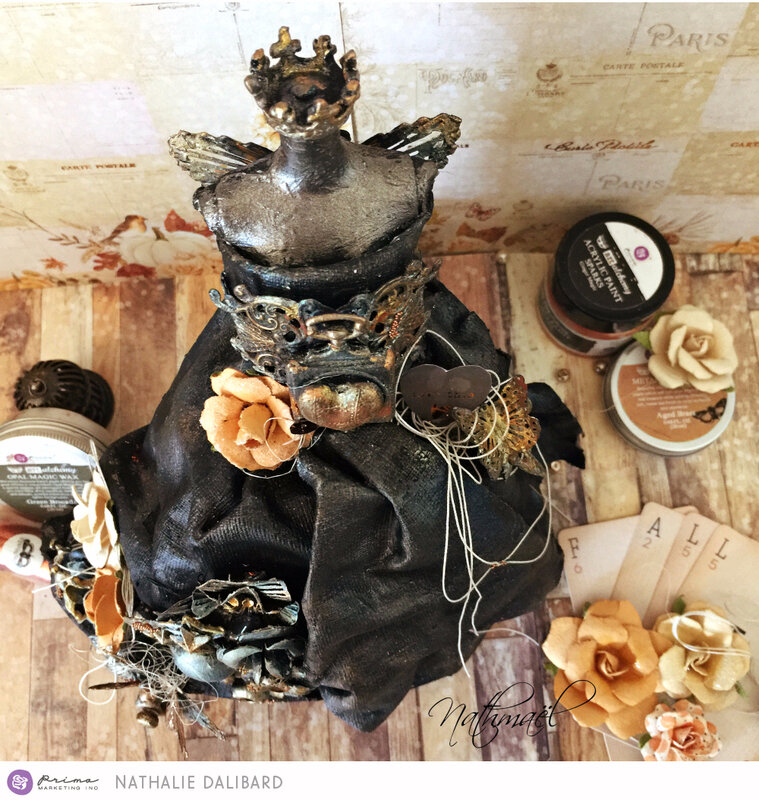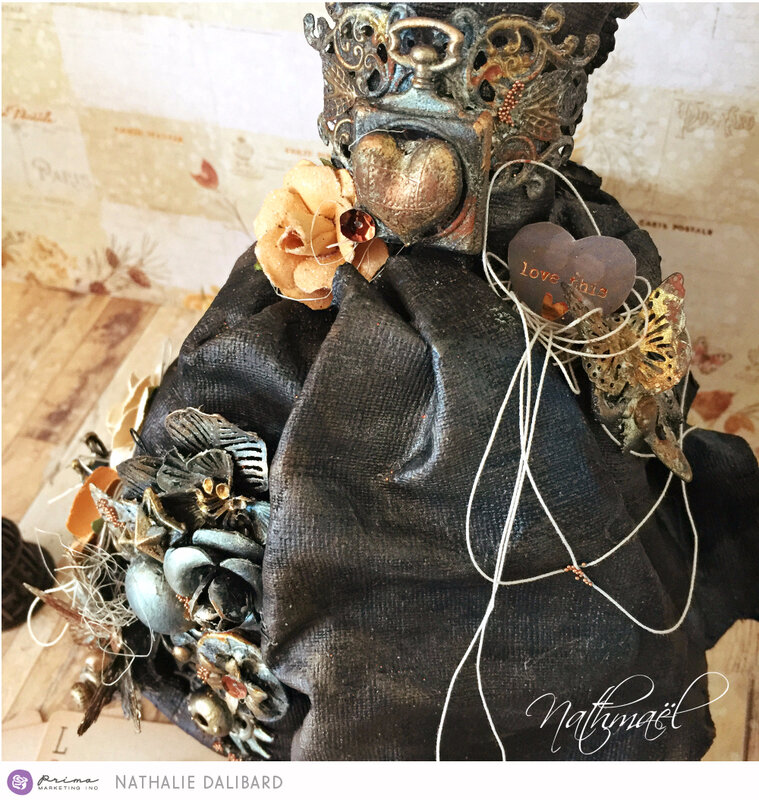 Fall is coming … YEAHHHH … I love this season !!! Today I want to share with you a new project my " Fall Doll" that I created with Finnabair's awesome products.
1. First, I created the doll with an old Barbie doll's bust and some fabric. I built the dress with Sculpture Medium.
2. I let it dry all over the night , then glued metal embellishments on the doll.
3. Next, I painted the dress with Black Gesso and the bust with Art Alchemy Acrylic Paint Sparks : Raven Black.
4. I played with different waxes : Green Brocade and Aged Brass to illuminate my doll. I love so much the effects of the waxes !!!
5. Finally, I added a touch of Ginger Magic Acrylic Paint and some new flowers from the Amber Moon Collection.
Prima Products: #964245 Art Alchemy-Opal Magic Wax-Green Brocade-#963965 Art Alchemy-Metallique Wax-Aged Brass-#963026 Art Extravagance: Sculpture Medium - Neutral Beige-#964146 Art Alchemy - Sparks - Raven Black 50ml-#964108Art Alchemy - Sparks - Ginger Magic 50ml-#961459 Art Basics - Heavy Gesso - Black (8.5 fl. oz.)-#962579Art Ingredients-Micro Beads: Copper 57g-#597009 Amber Moon Flowers - Woodrow-# 993207Amber Moon - Ephemera
Un canvas :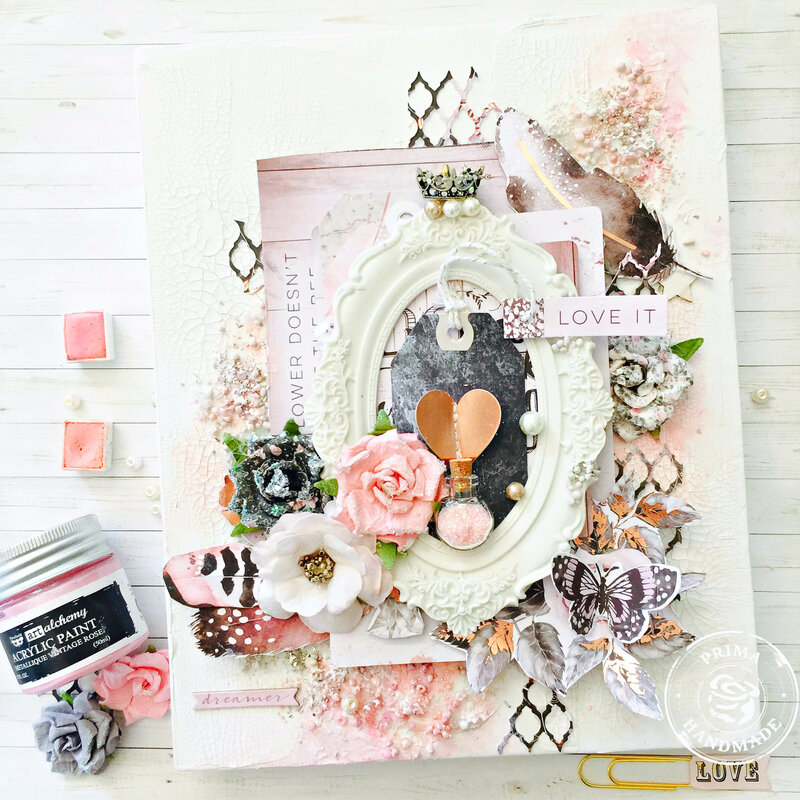 Une page ....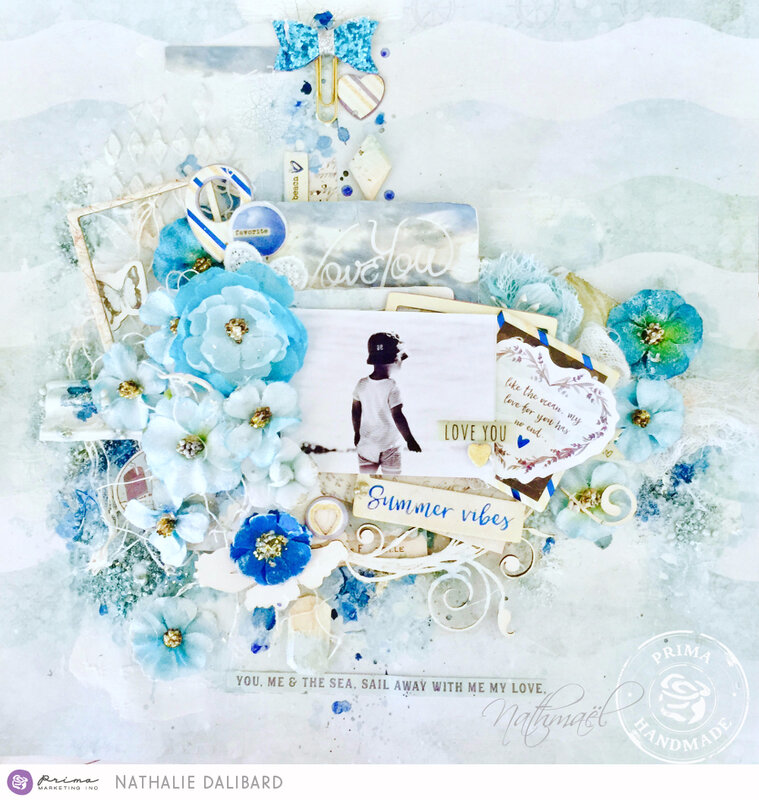 et une autre ...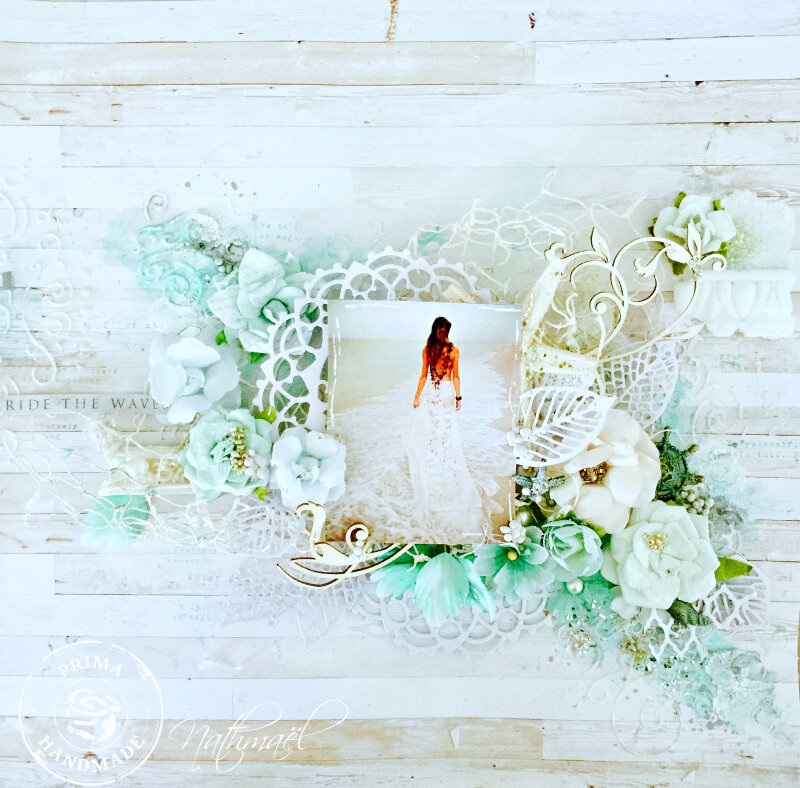 Et pour 7 DOTS STUDIO :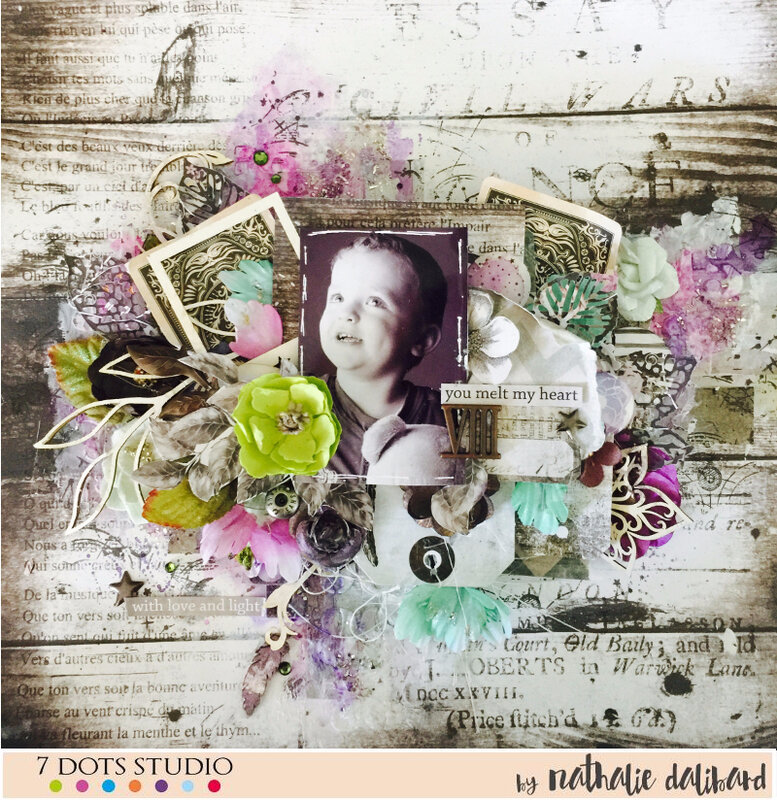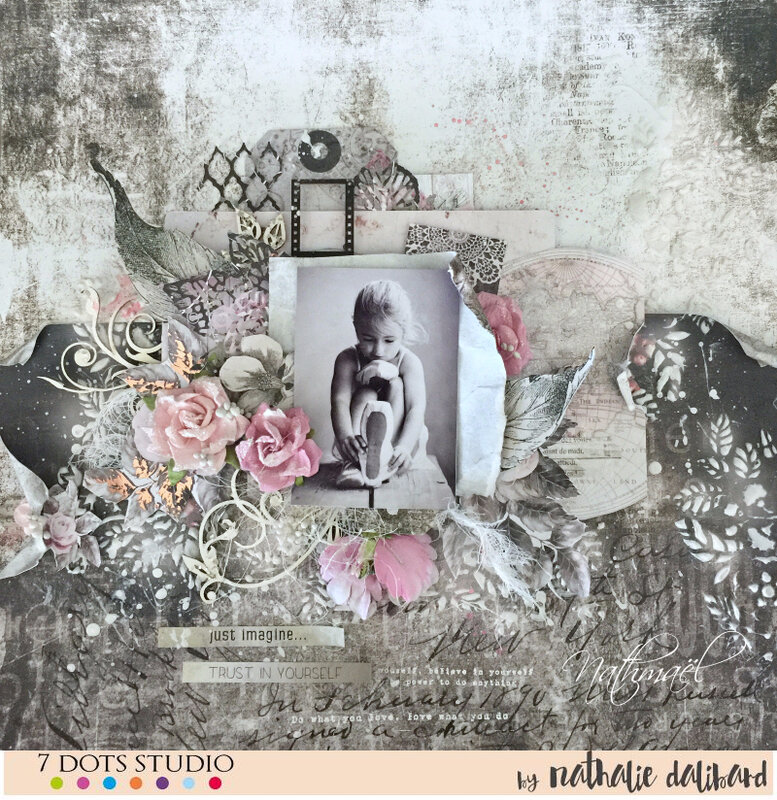 avec la vidéo ...
Just imagine video tut for 7 DOTS STUDIO
Et voilà pour aujourd'hui ....
Bisesssssssssssssss
Nath
30 juin 2017
Bonjour à tous !!
Je ne sais pas vous mais pour moi plus uq'une semaine et VACANCESSSSSSSSSS, trop hâte mdr !!!
En attendant, voici deux réas sur le thème du voyage, de l'été ... rien que pour se préparer mdr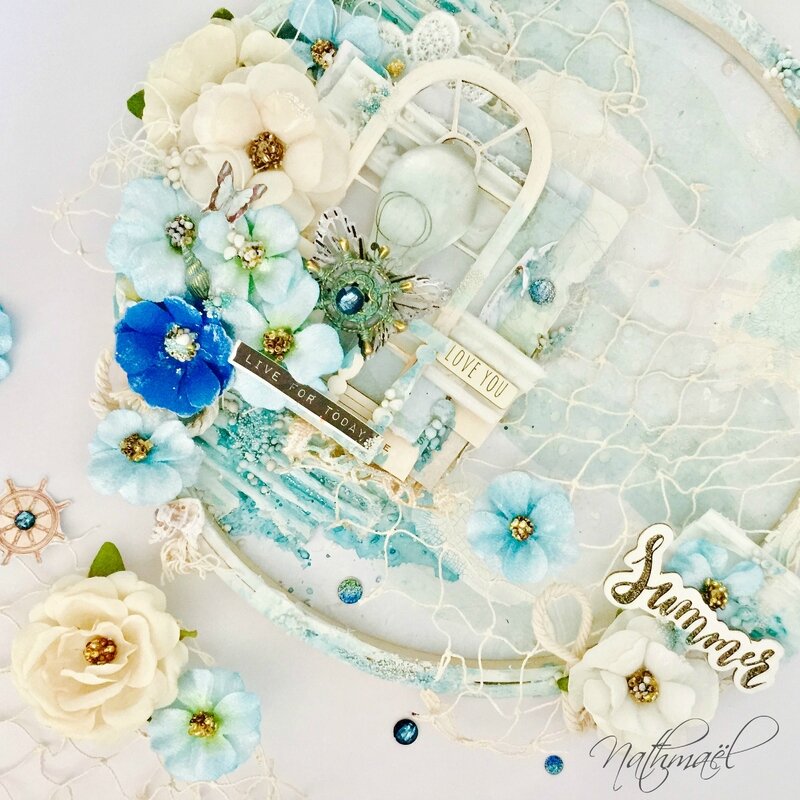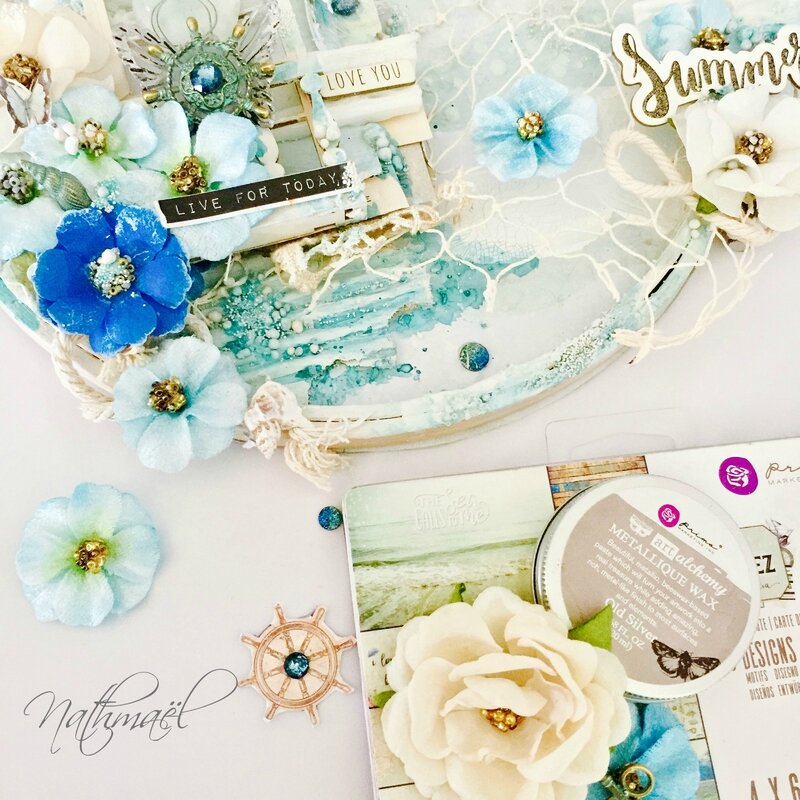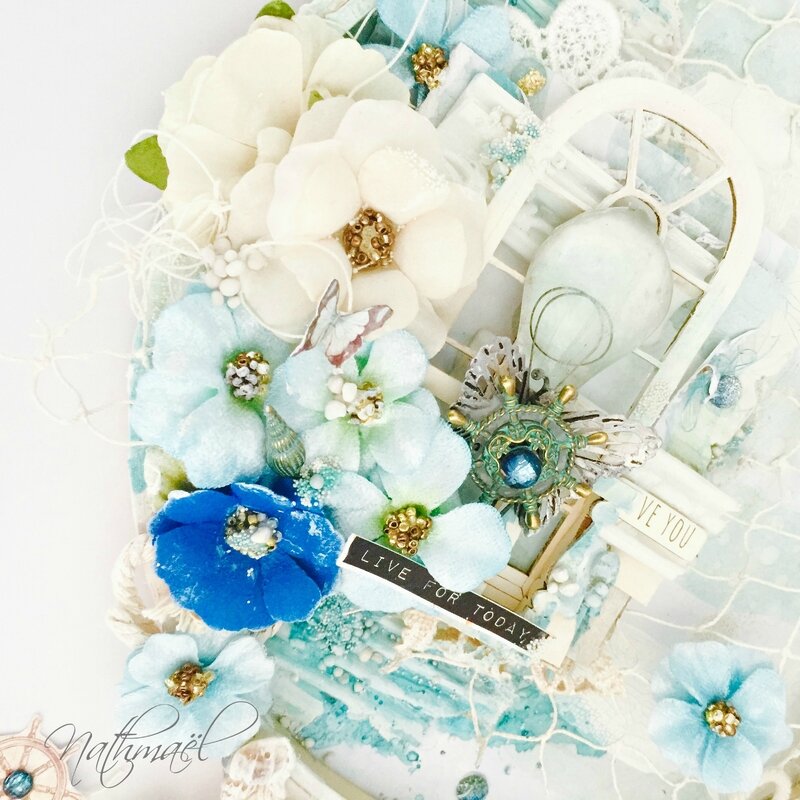 Avec la petite vidéo :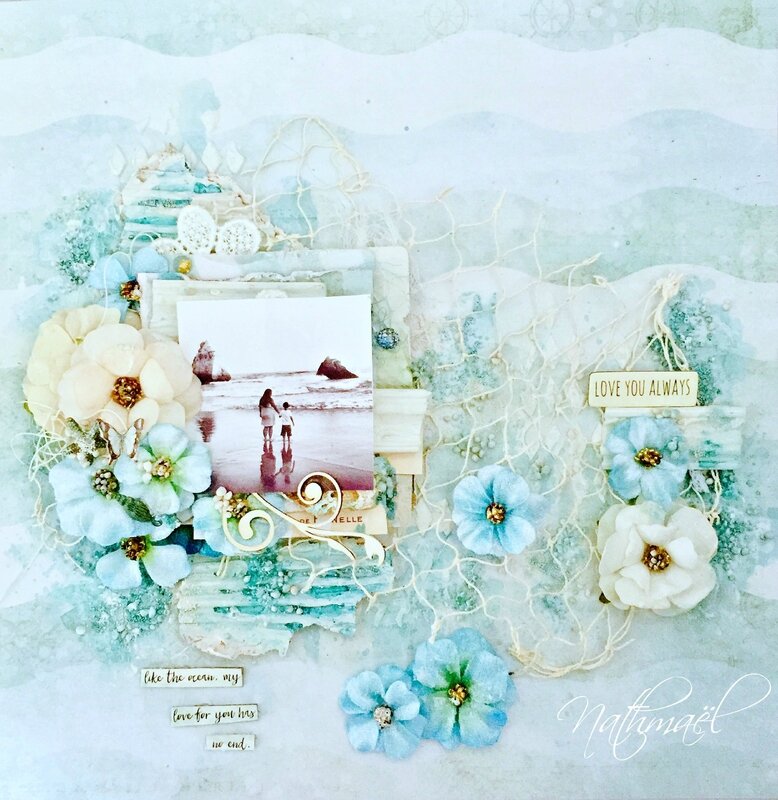 J'ai utilisé la collection St Tropez de chez Prima Marketing, j'adore !!!
Bisessssssssssss
Nath
21 juin 2017
Bonjour à tous !!!
Un grand merci pour vos ondes positives pour mon lutin !! Son bras va carrément mieux !!!
Deux pages à vous montrer aujourd'hui avec le nouveau challenge 7 Dots Studio et une autre avec un nouveau tuto vidéo :
http://7dotsstudio.com/?p=28042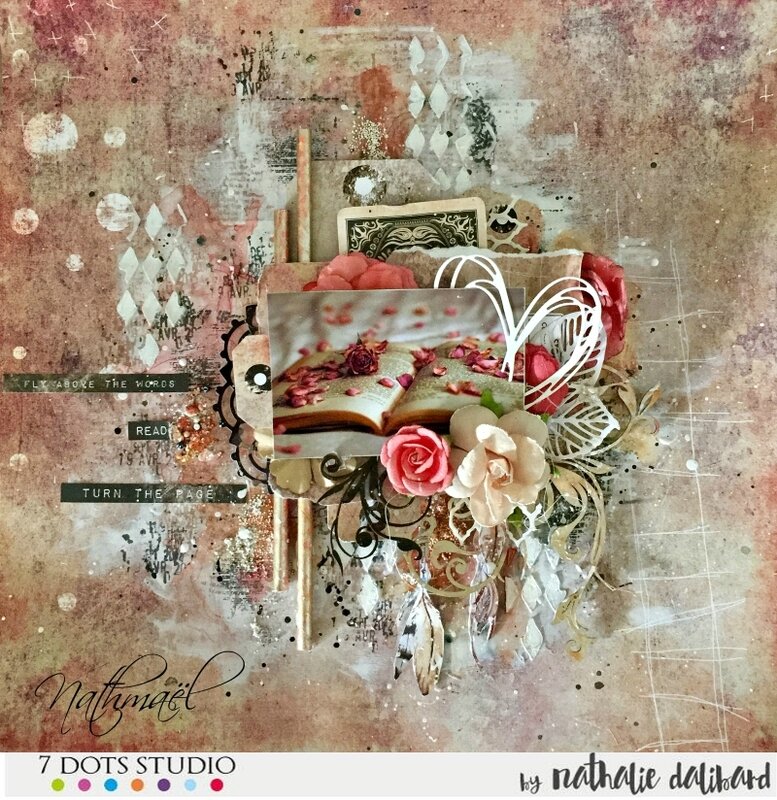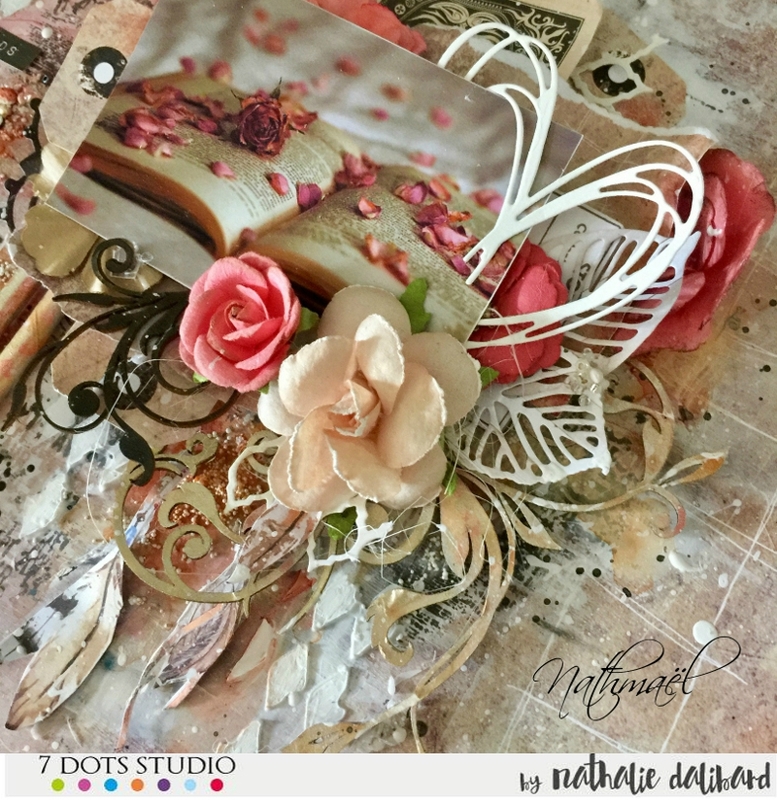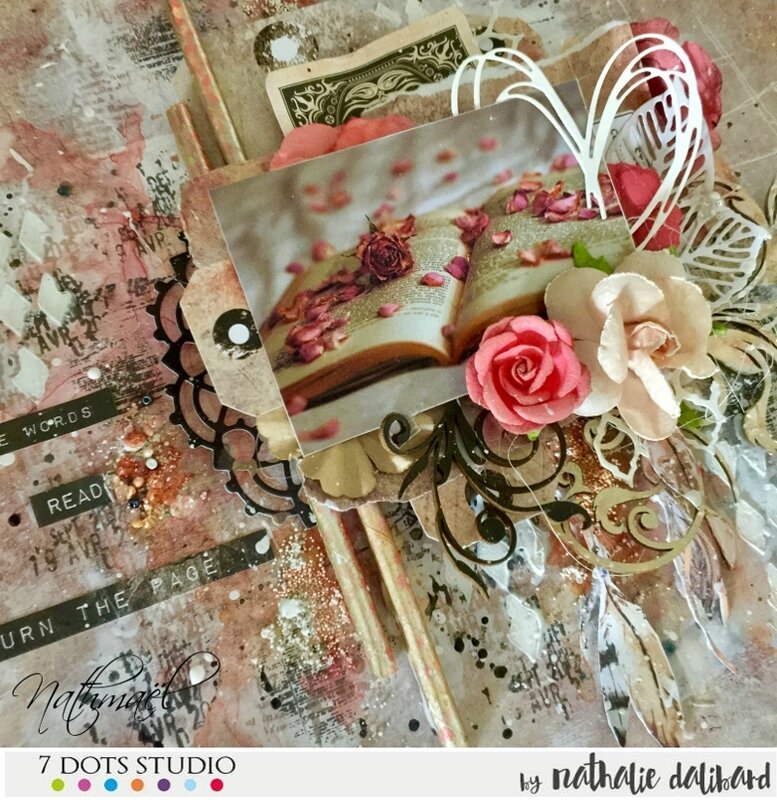 My daily routine? READING! Each day I try to read at least for 30 minutes, It's my moment where I can really relax! For my background, I used the "Under the covers" paper from the DREAMSCAPES collection. I have added some stamping, Art Stones and started layering using Dreamscapes papers, tags and stickers from the Writer's Block.
Venez participer !!!
http://7dotsstudio.com/?p=28042
7 DOTS STUDIO papers ands tags / stickes DREAMSCRAPE
PRIMA MARKETING PRODUCTS
EMBELLISCRAP
DENIM TAMPONS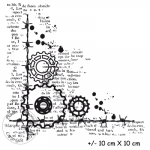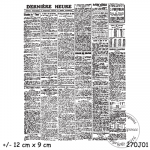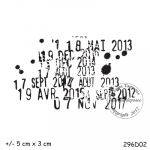 ET LA DEUXIEME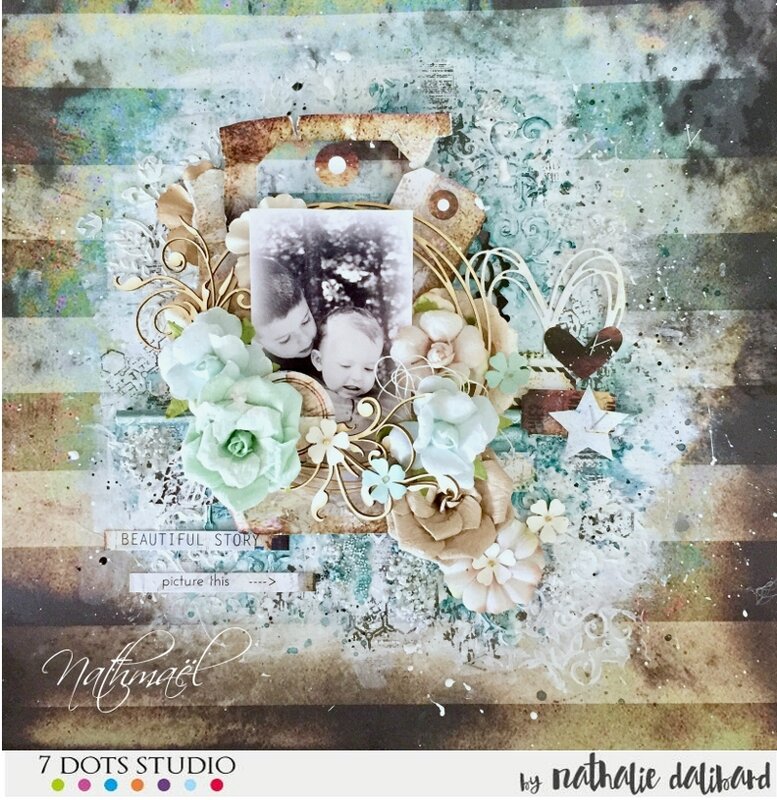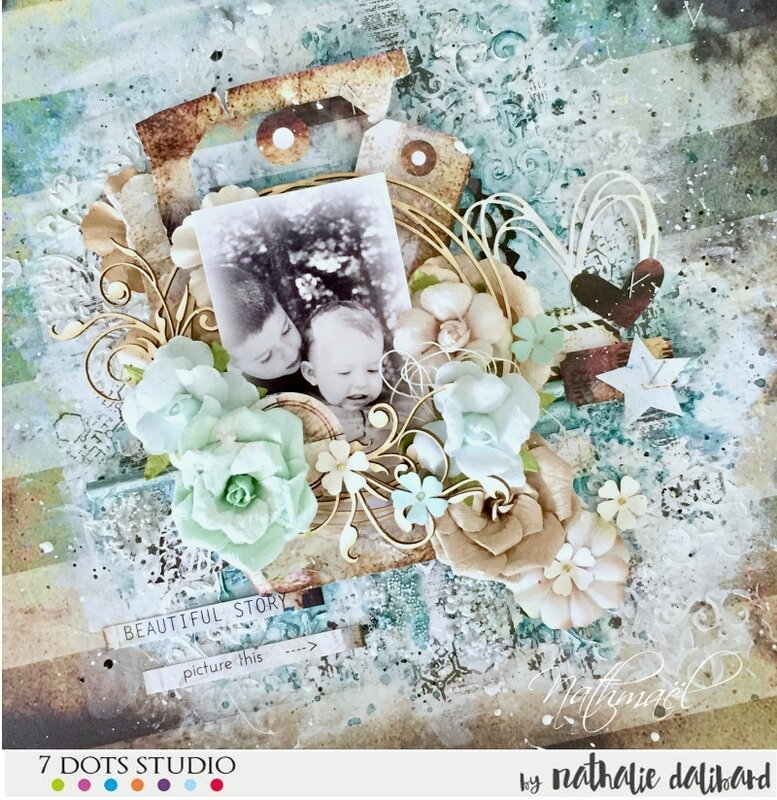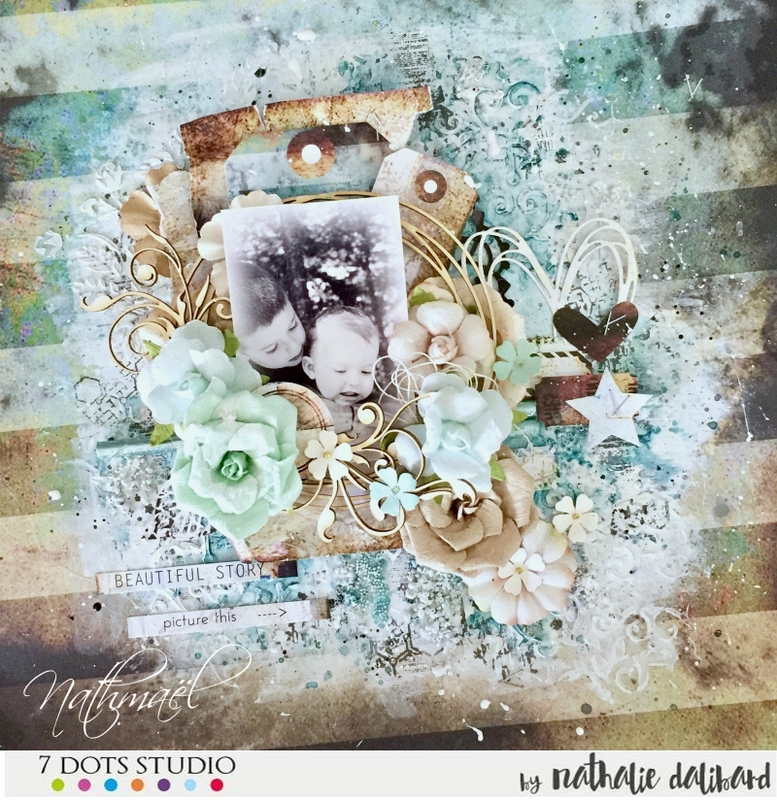 Beautiful Story video tutorial by Nathmael
7 Dots Studio paper/ tags / stickers...
Prima Marketing Products
Embelliscrap
DENIM TAMPONS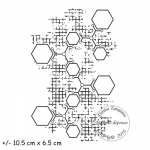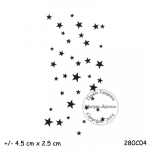 BISESSSSSSSSSSSSSS
x0x0x0x0x0x0x
Nath
Enregistrer
05 juin 2017
Bonjour à tous !!!
De retour de Scrap'Ain avec encore une envie d'y retourner .... Normal non ???? J'aime pas les retours de salon ... déjà il faut ranger mes affaires mdr, et puis c'est retour à la réalité .... snifffff heureusement que ce lundi est férié lol
Un grand merci pour vos compliments sur le salon ... je suis ... touchée <3
Voici une réa que j'ai réalisée pour la déco du salon :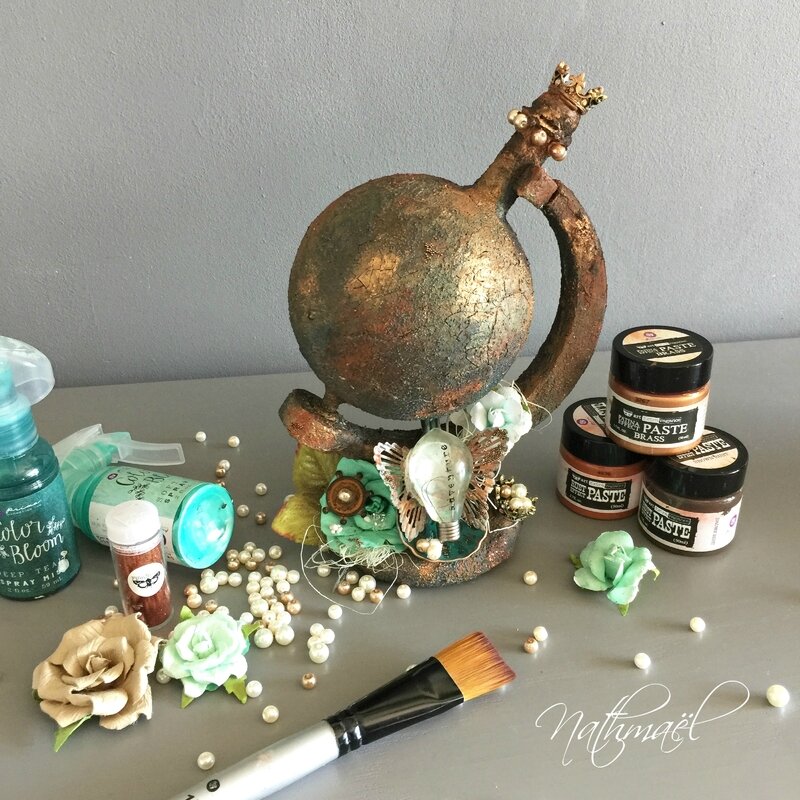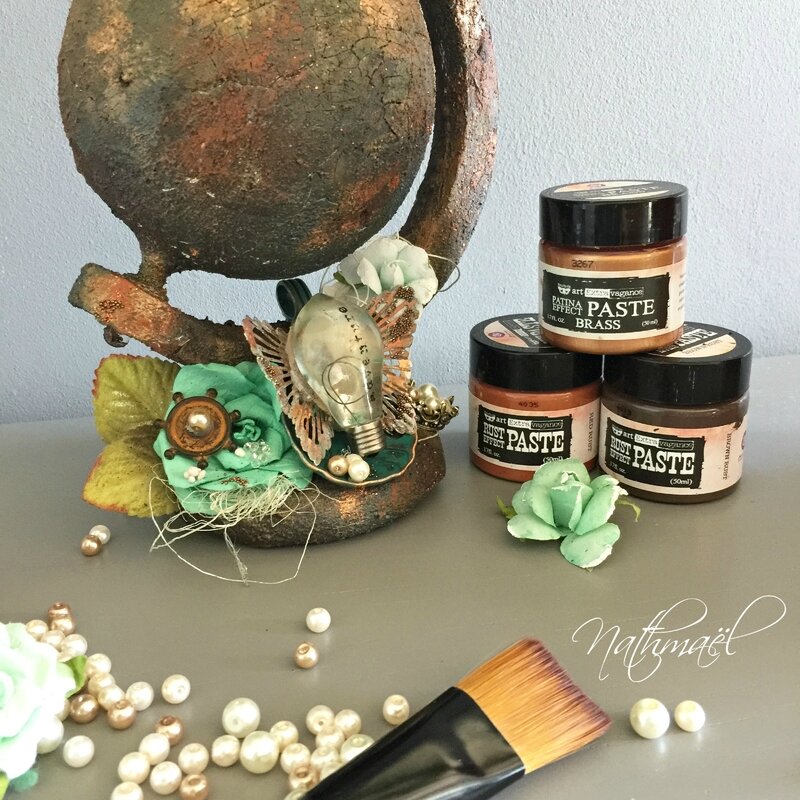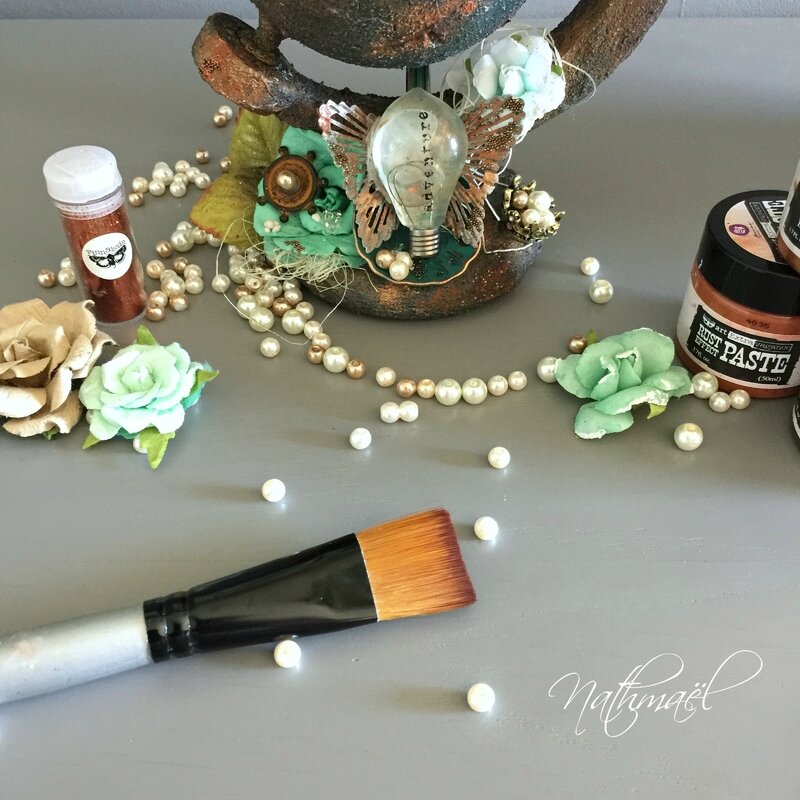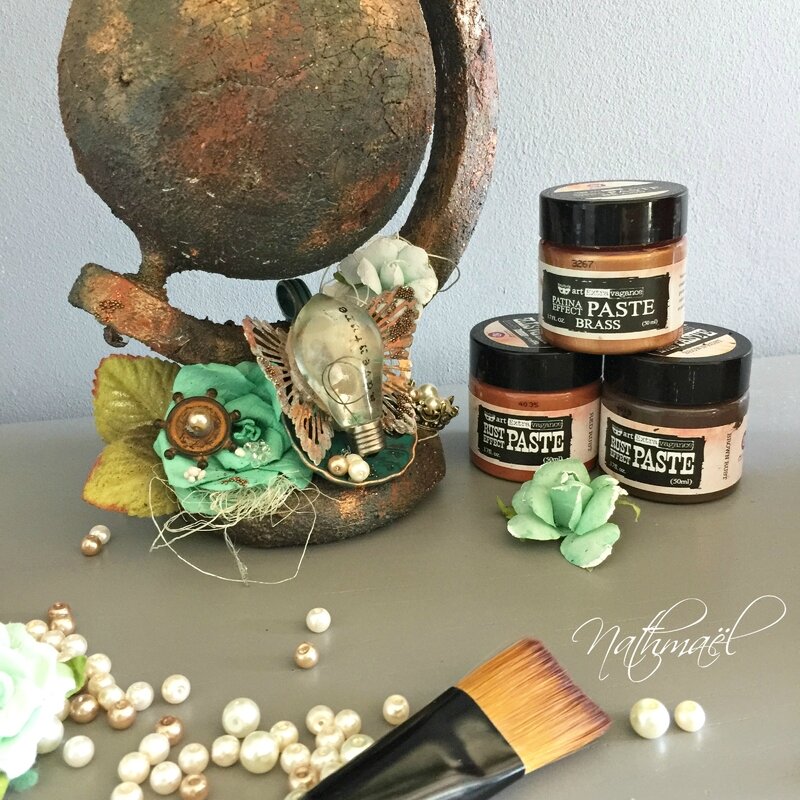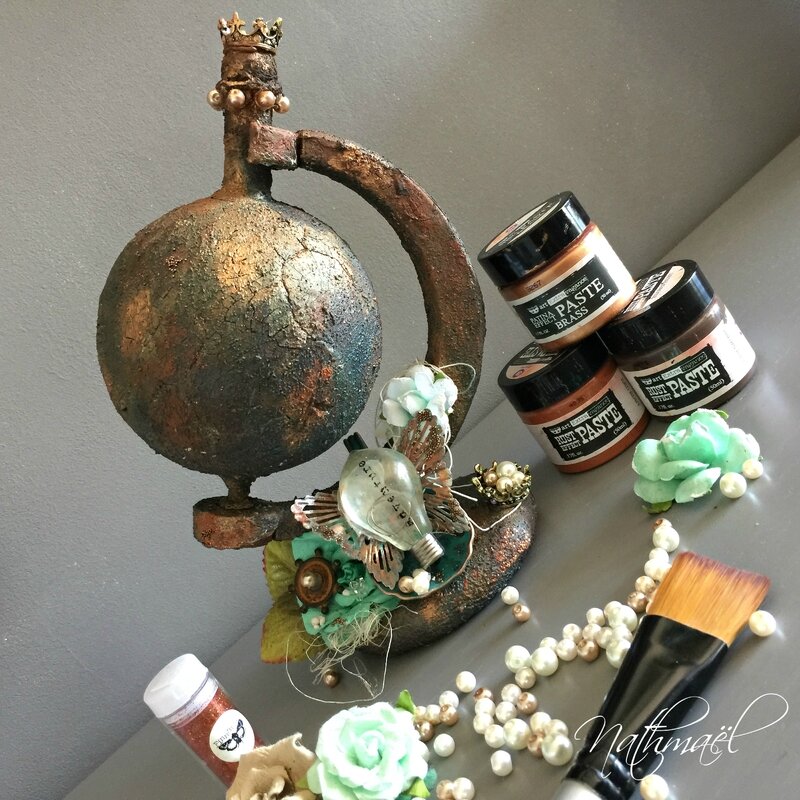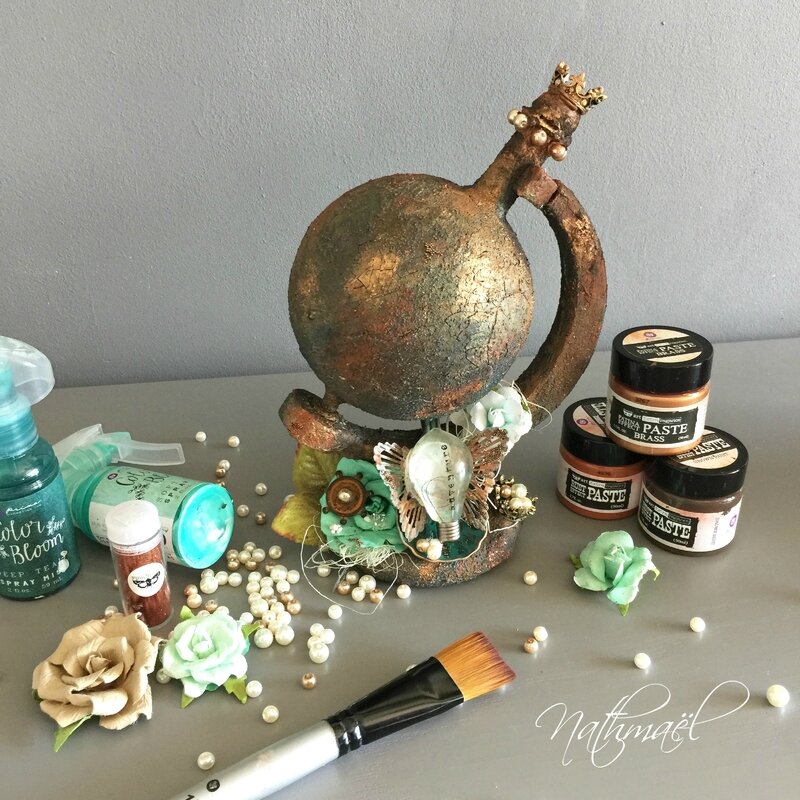 New project with Prima Marketing Inc.products

Using the Rust effect Paste !!! and of course flowers !!
Link to the video tutorial :
Et voici la vidéo :
Adventure Video tutorial Nathmaël
Prima products : Rust effect Past / flowers / mechanicals
Bisessssssssssssssss
Nath
Enregistrer
20 mai 2017
Bonjour tous !!
Un peu la course ici avec l'accident de mon petit lutin ... déjà 6 semaines de plâtre avec des allers-retours à l'hopital ...
J'ai pris pas mal de retard dans la mise en ligne des mes réas, et je vous avoue que je poste plus facilement sur Instagram ou sur FB maintenant, c'est beaucoup plus simple...
Le mois va bientôt se terminer et le nouveau challenge 7 DOTS STUDIO débute !!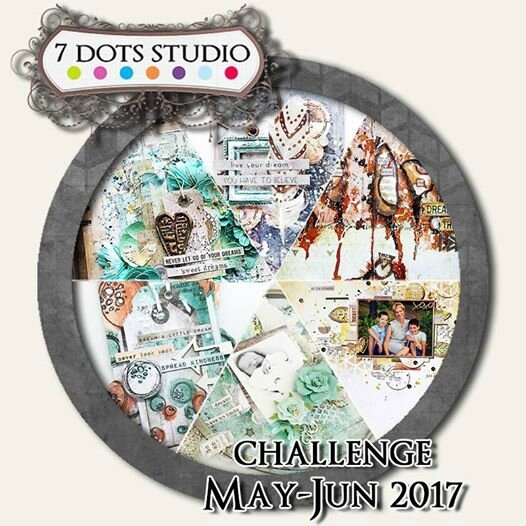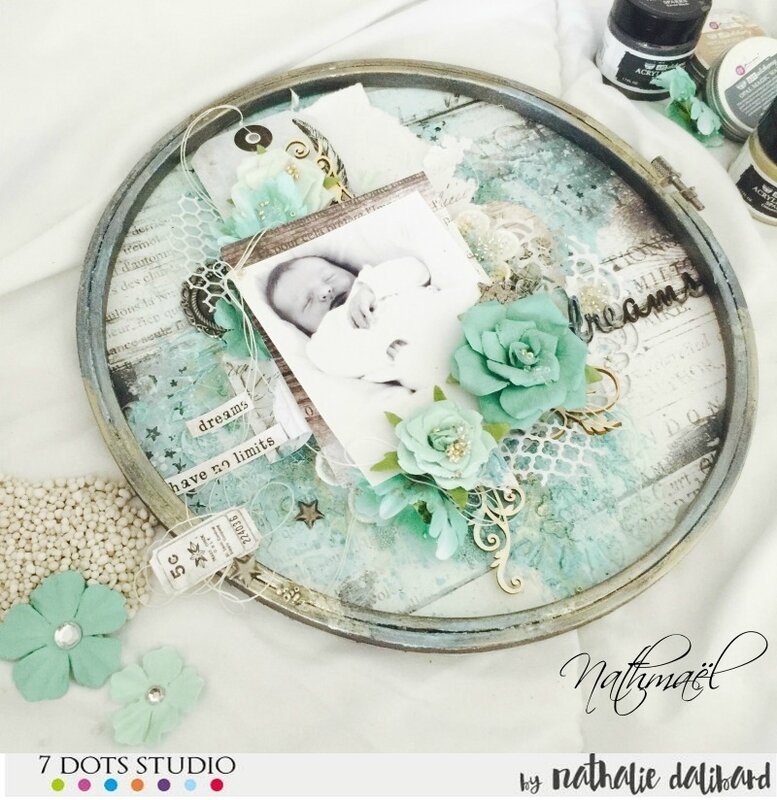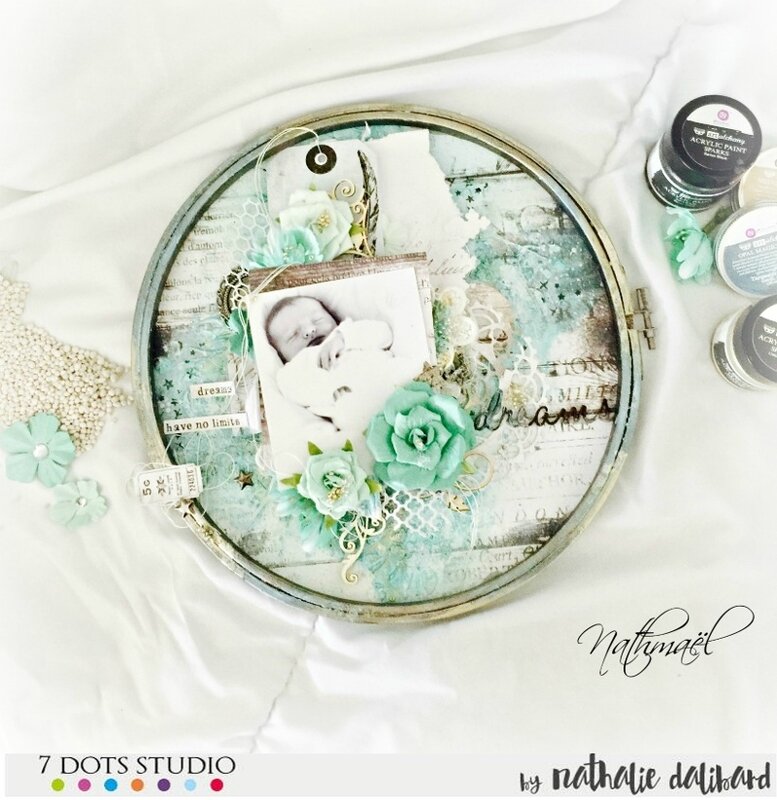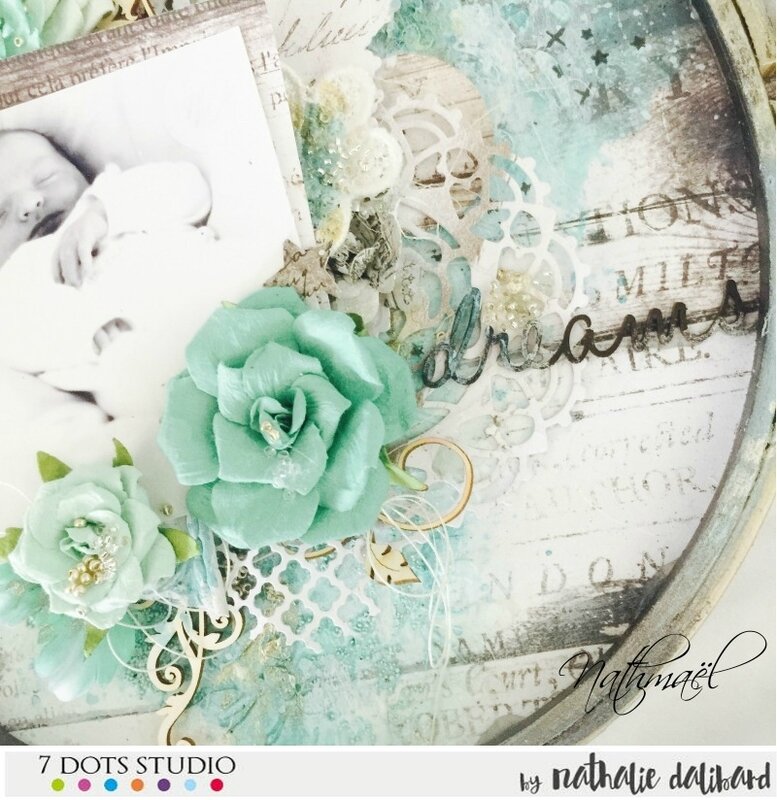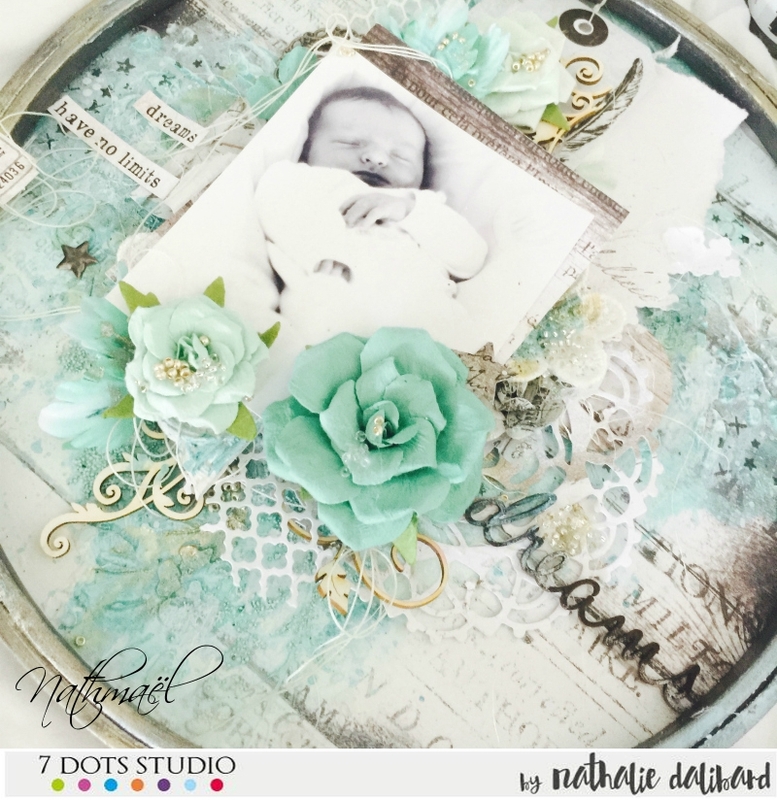 I created the background for my project with a paper from the Writer's Block collection, used blue sprays and modeling paste + a stencil to add texture. I also used Word Stickers, Dies cut and more papers from the same collection, I love it! The embroidering hoop was paint with metallic paints and wax .
7 DOTS STUDIO PRODUCTS papers and goodies
Prima Marketing products
EMBELLISCRAP
DENIM TAMPONS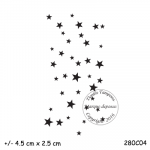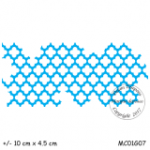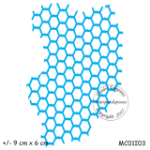 Et voici une autre réa avec les nouveautés 7 DOTS STUDIO, je suis juste fan de la nouvelle collection DREAMSCAPE !!!!
Voici un petit sans photo car les papeisr sont tellement beaux que je ne voulais pas les cacher !!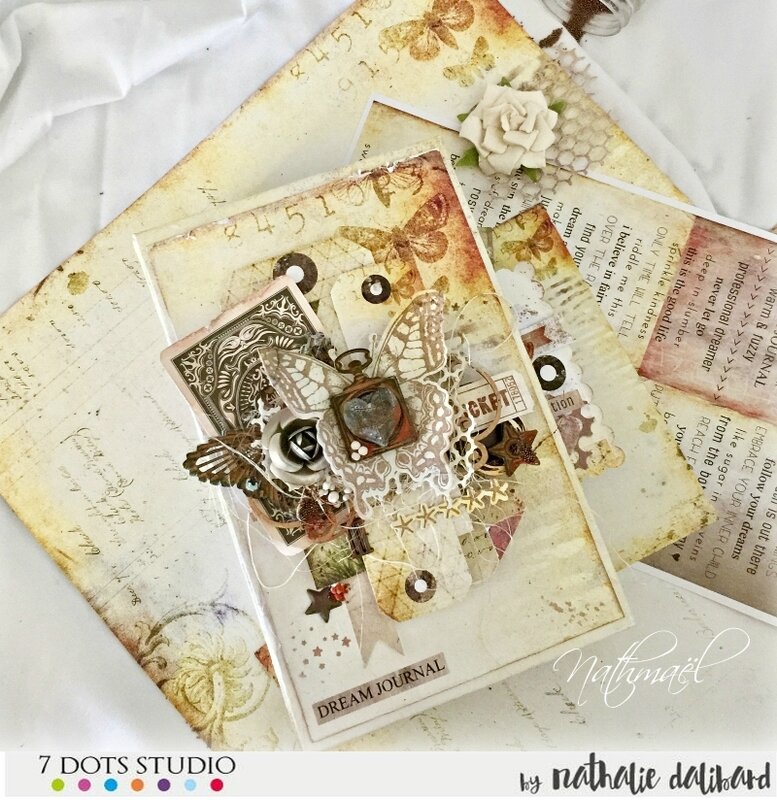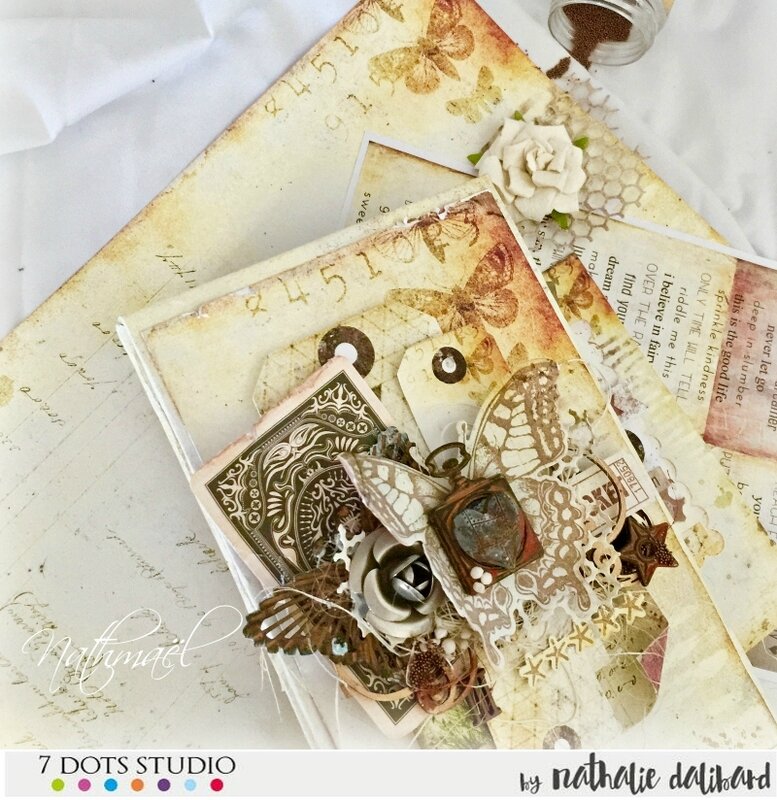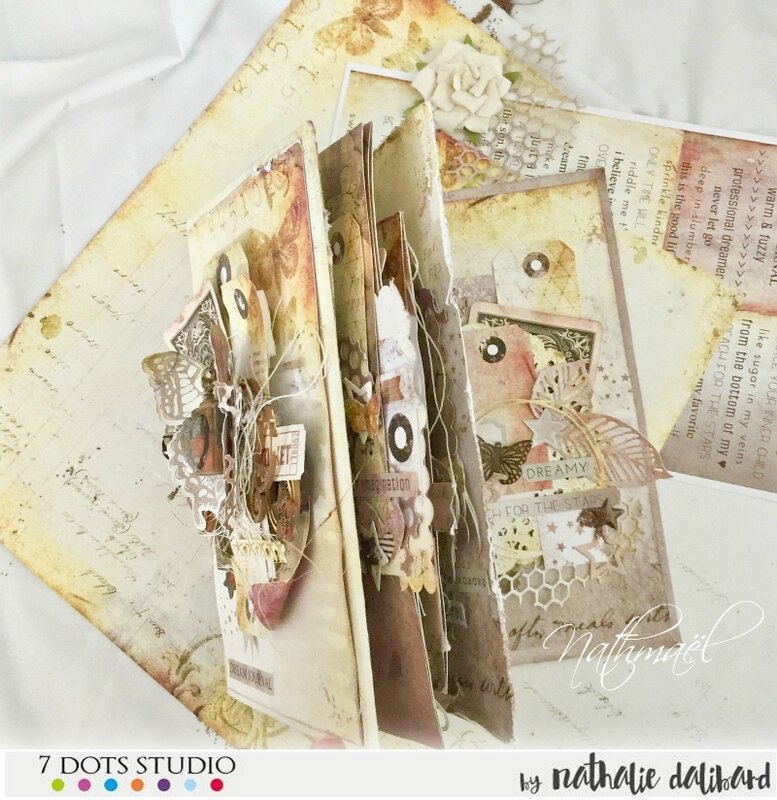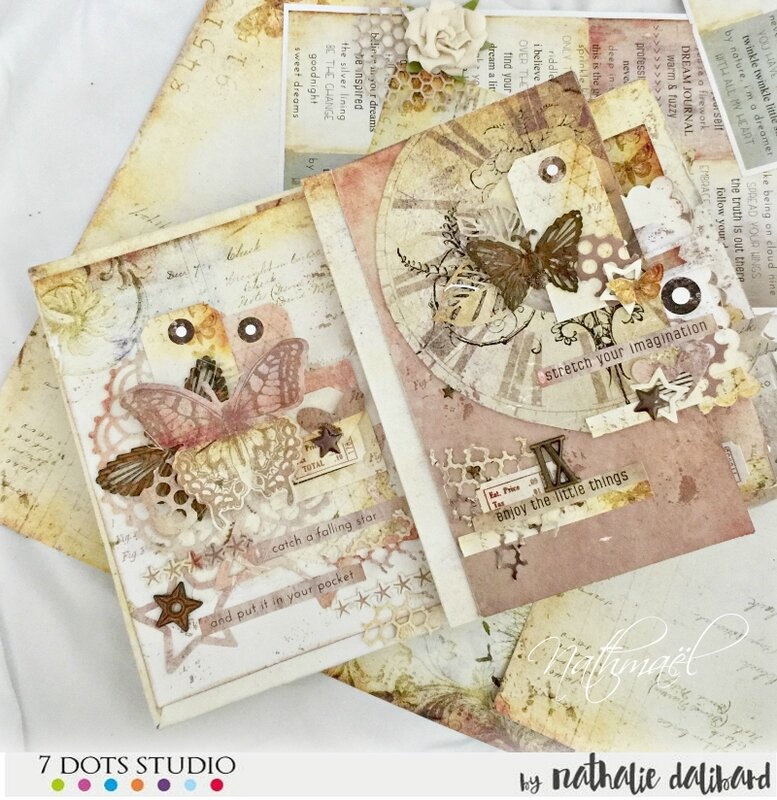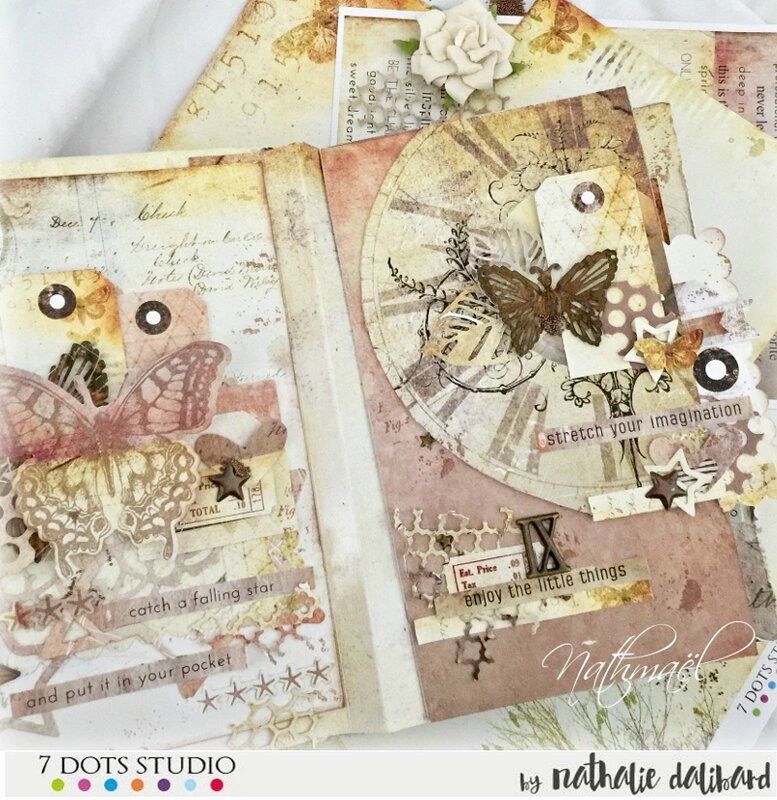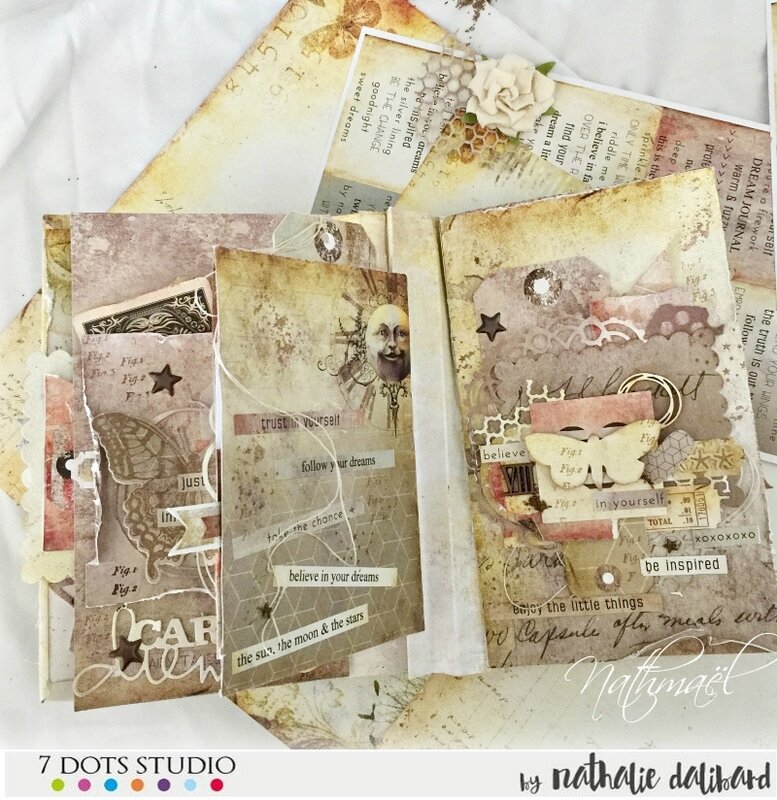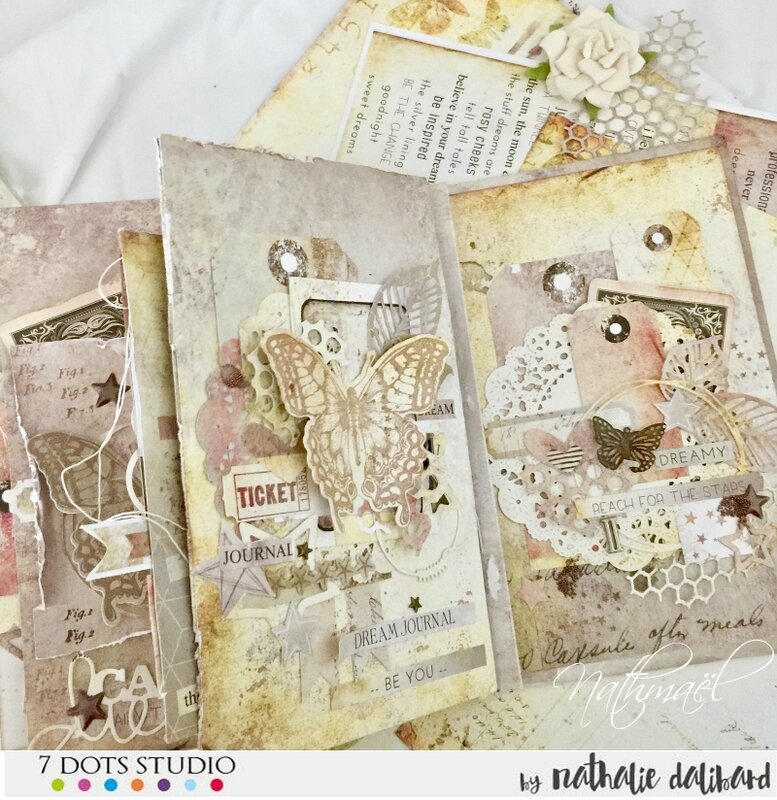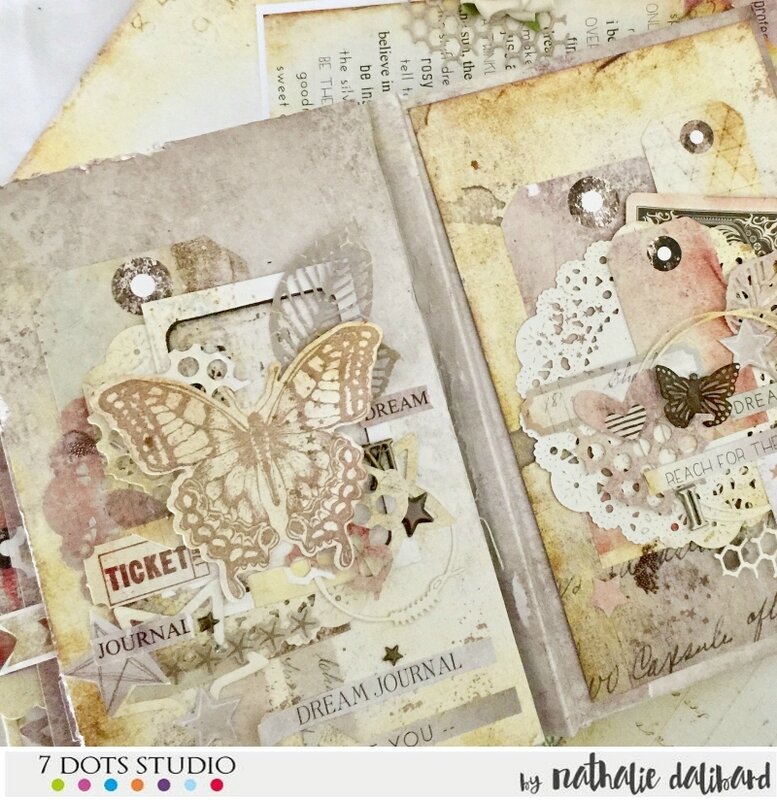 OHHH I have to say, the new 7 DOTS STUDIO collections are just SO GORGEOUS !!! Here I used the DREAMSCAPES collection, the papers are just amazing !! I love these papers so much, so I decided to build my mini album without any pictures just to show them off!
7 DOTS STUDIO DREAMSCAPES COLLECTION
PRIMA MARKETING PRODUCTS
EMBELLISCRAP
Merciiii pour votre visite,
Bises,
nath
Enregistrer
04 mai 2017
Bonjour à tous !!!
Un petit tour par ici aujourd'hui pour vous montrer une de mes dernières réas :
J'ai altéré une vielle bouteille qui était toute noire, avec des fleurs bien entendu :) mais surtout les nouvelles PATINA EFFECT PASTE de Prima !
J'adore le rendu !!!!
Hello, everyone! I was very excited to take part in this day's FLOWERS theme!!! I am in love with Prima's flowers!!! I really love the products combo: flowers, Mint Green Patina Effects Paste, and Mechanicals!!!! Perfect for my "Flower Essence" bottle!! I glued a lot of beautiful Mechanicals on my bottle, I painted with White gesso and after covered all with the Mint Green Patina Effects Paste. Ohhhh, I love the effect!! I added some beautiful Flowers: Prima Flowers - Penley and finished with the Rust Paste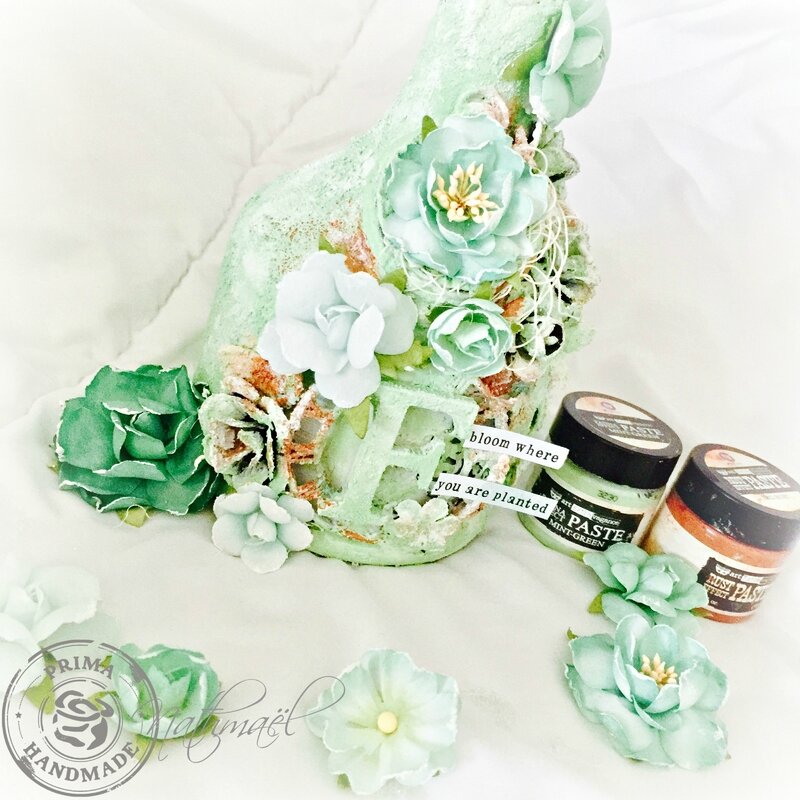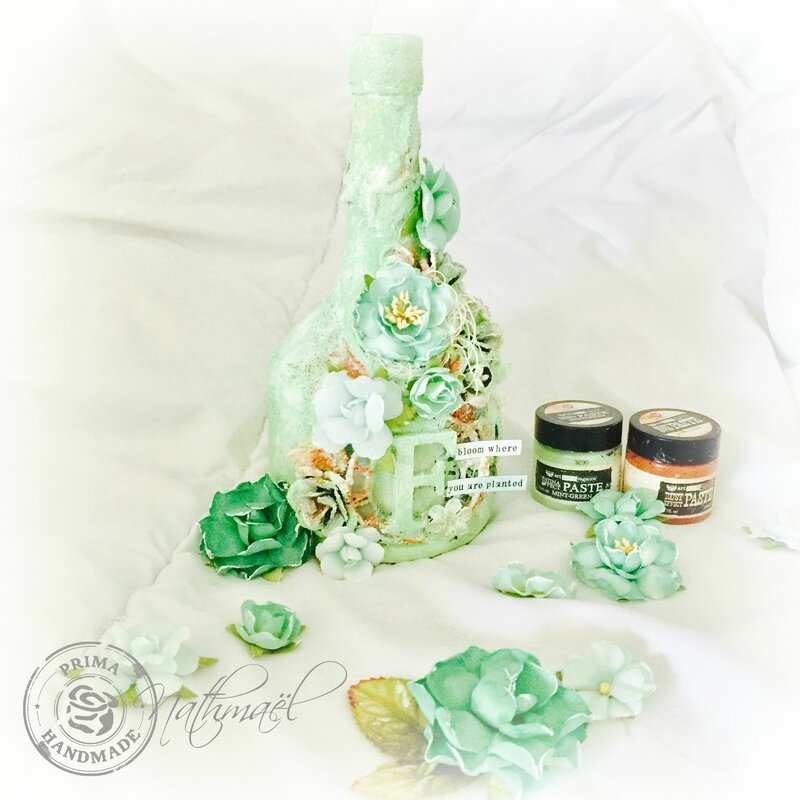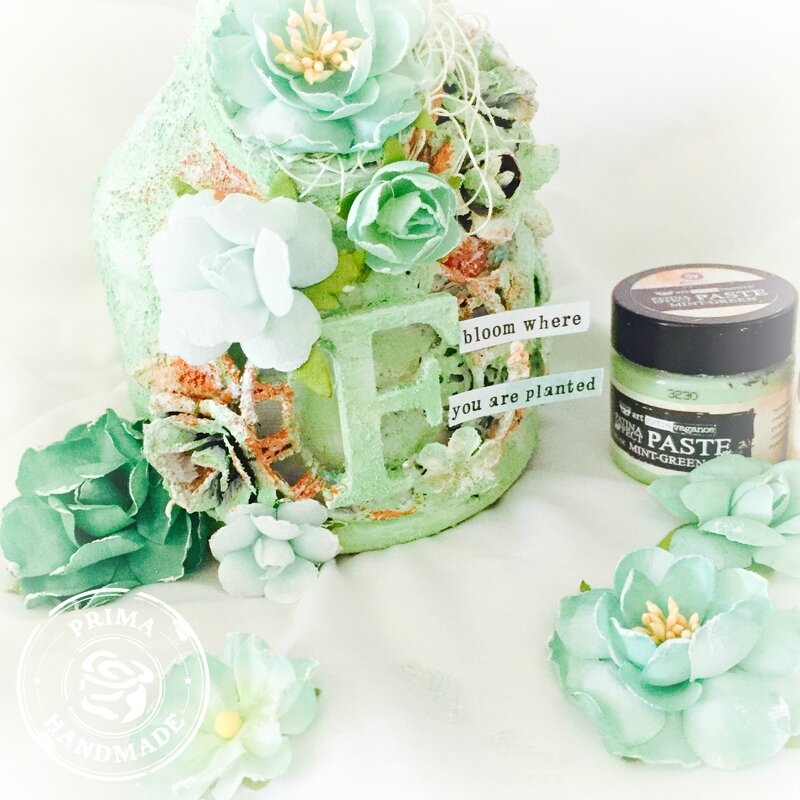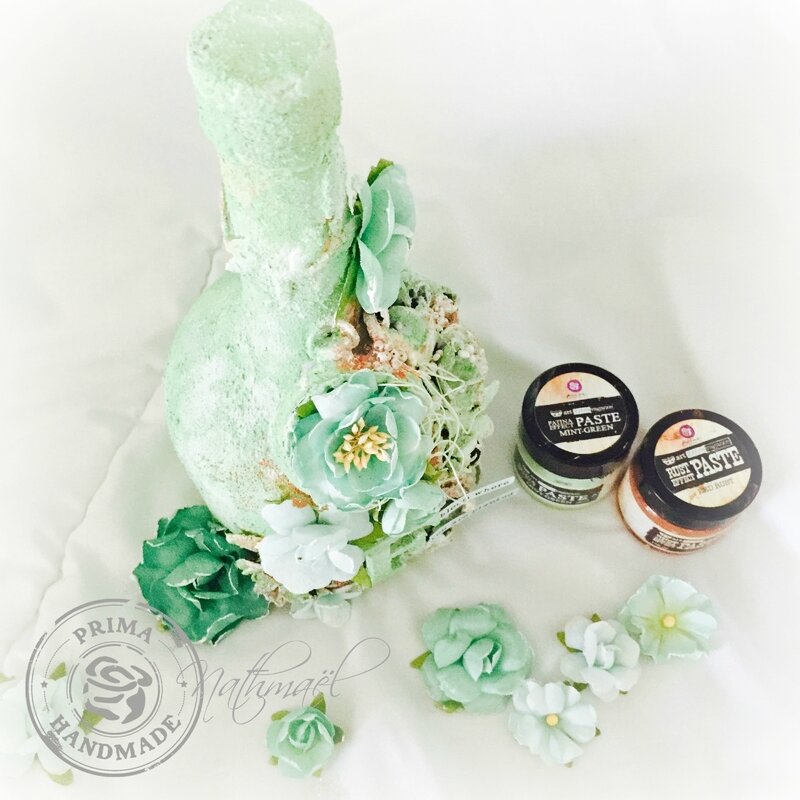 Prima Products: #594787 Prima Flowers - Penley -#964351Patina Effect Paste -#963576 Art Extravagance - Rust Paste Set (3pcs 50ml) -# 960391Vintage Mechanicals - Bottle Caps -#960278 Vintage Mechanicals - Vintage Clock Face Small -#960339 Vintage Mechanicals - Roses -#587451 3D Wood Alphas 1.75" Hexagon
Bisoussssssssssssss
OXOXOXOXOXOXO
NATH
26 avril 2017
Bonjour à tous !!!
Et voilà VS c'est terminé... retour à la réalité ...
Des rencontres magiques avec l'équipe Prima ..........
des belles rencontres avec des scrappeuses, merci merciiiiiii pour tous vos compliments <3
Pour l'occasion j'ai crée un kit pour la boutique de mon amie Muriel qui avait un stand à VS,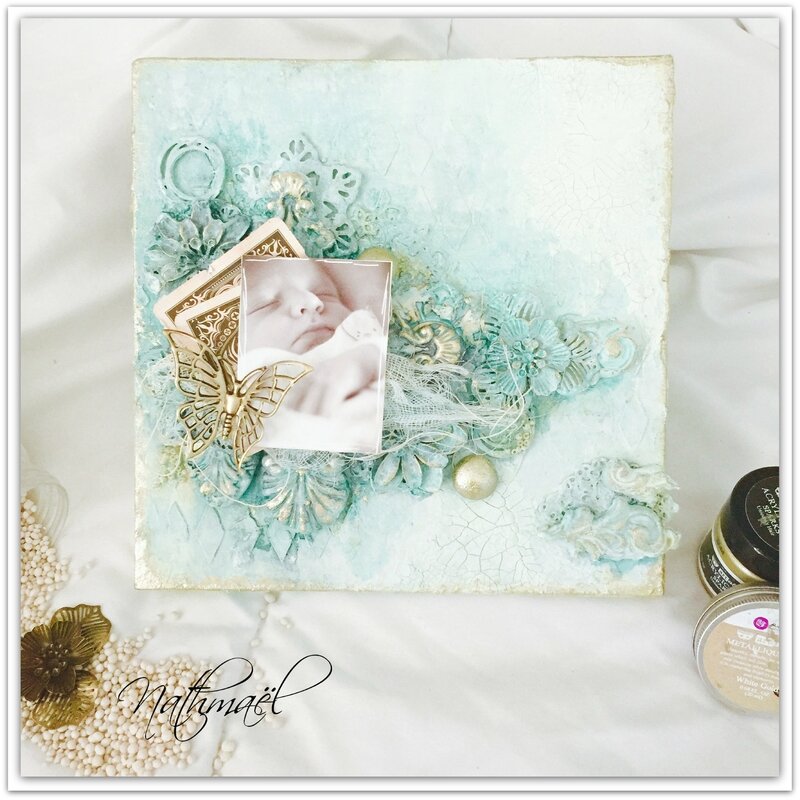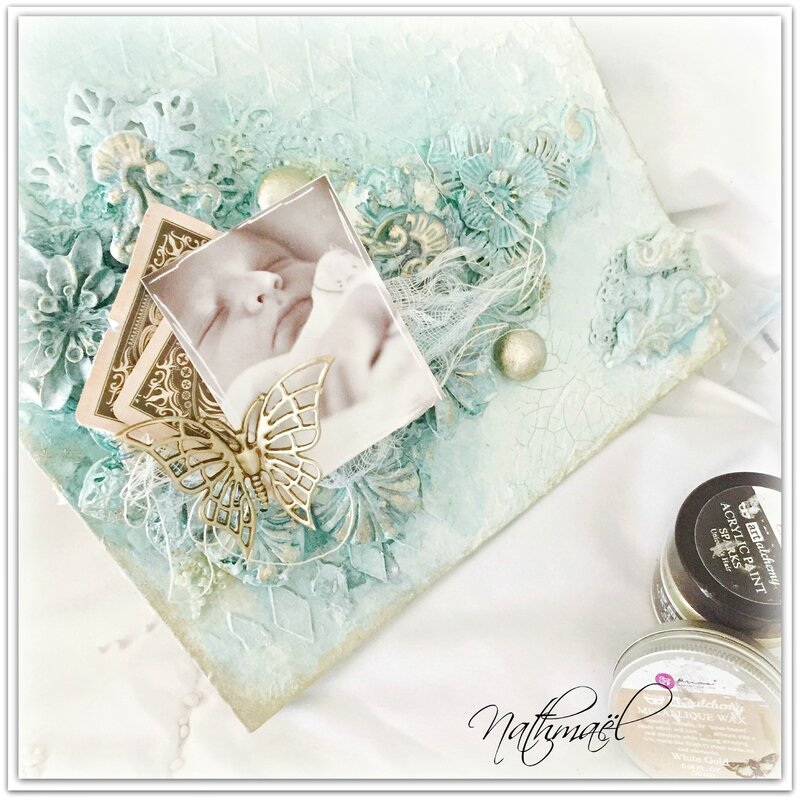 Il reste 10 kits de dispos, encore merci pour votre enthousiasme !!!
Voici le lien pour commander le kit et tout ce qui va avec :
http://www.maboutiquedescrap.com/easy-kit-mix-media-by-nathmael-xml-357-5861.html
Les Frais de port sont offerts !!!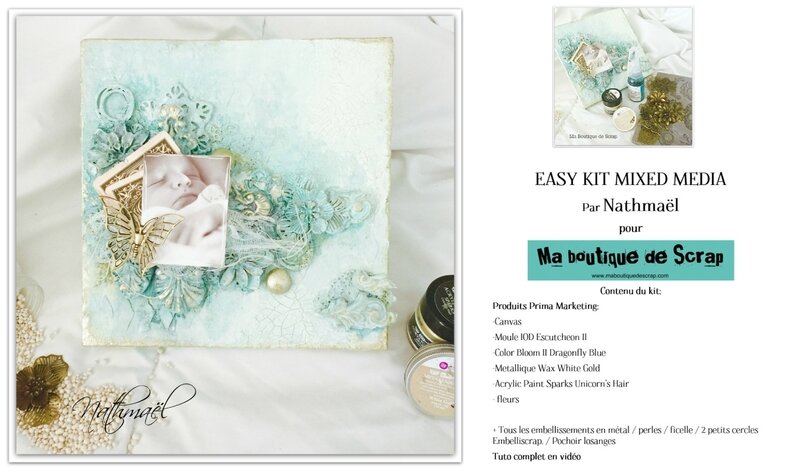 Tout ça dans le kit !!!!!! avec une vidéo tuto complète !!!!
Bisousssssssssssssssss
Nath
Enregistrer
06 avril 2017
Bonjour à tous !!!!
Nouveau mois, nouveau challenge chez Prima
Voicvi ma réa :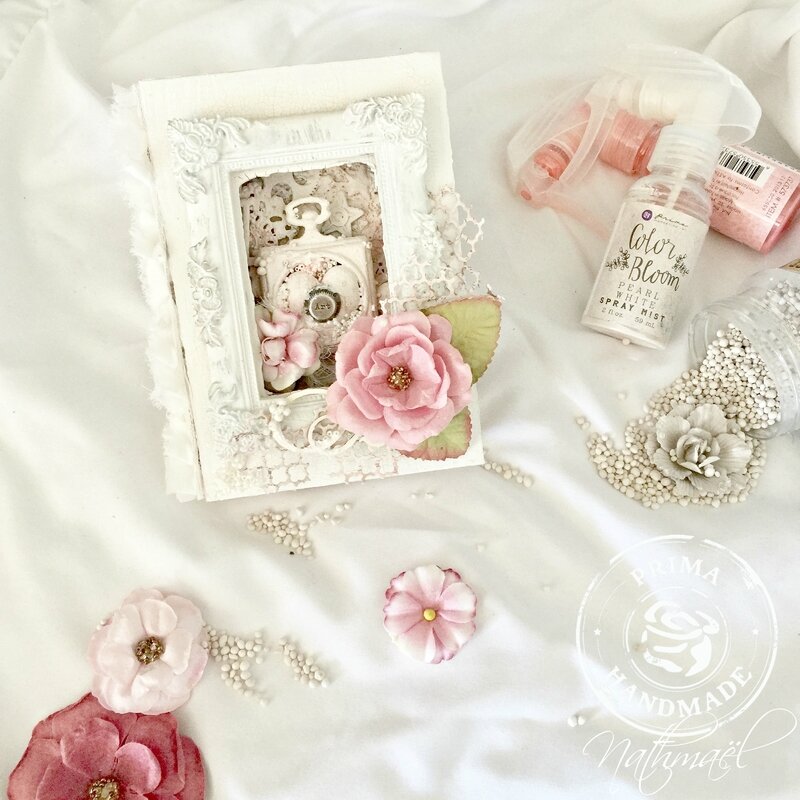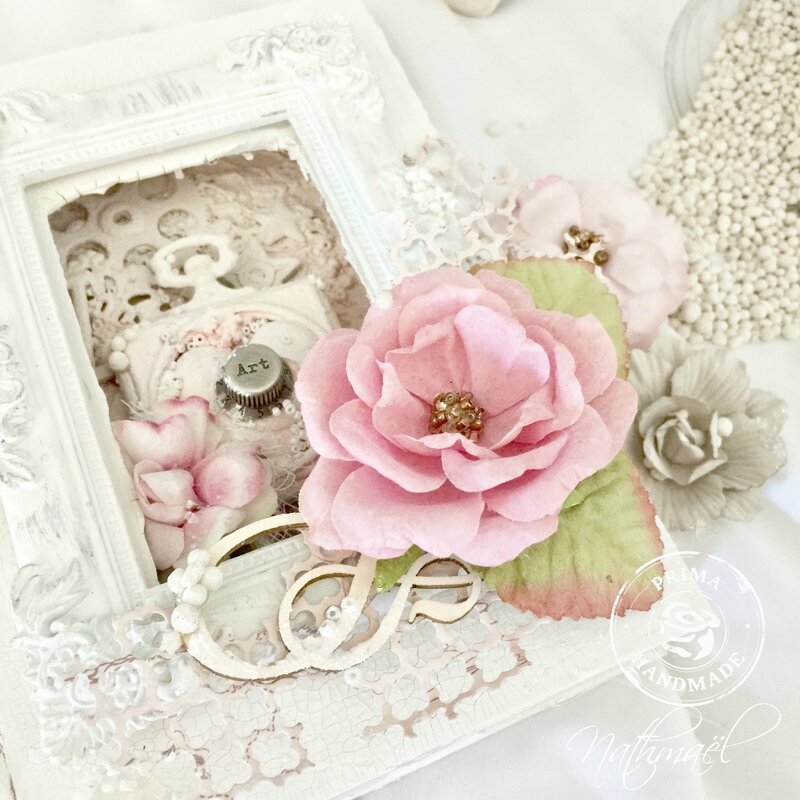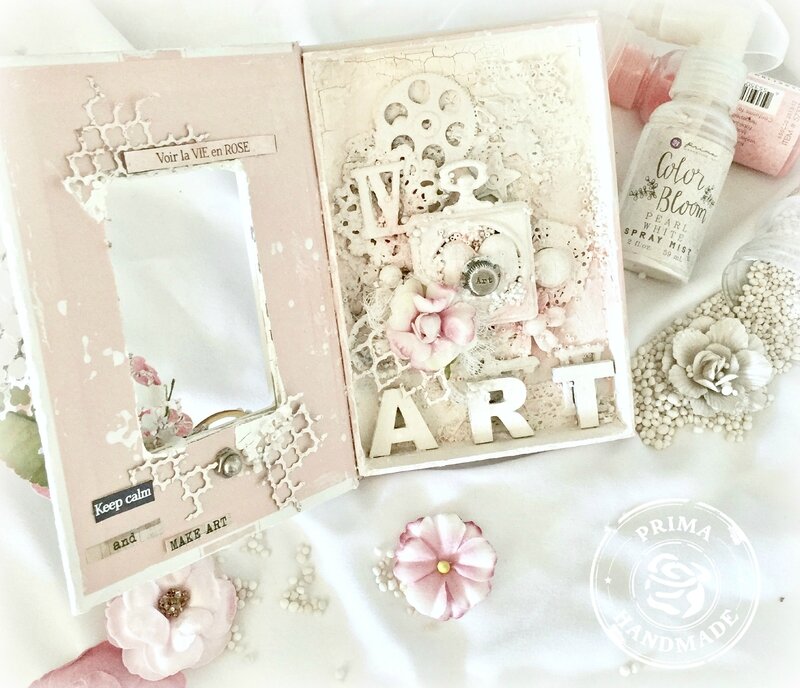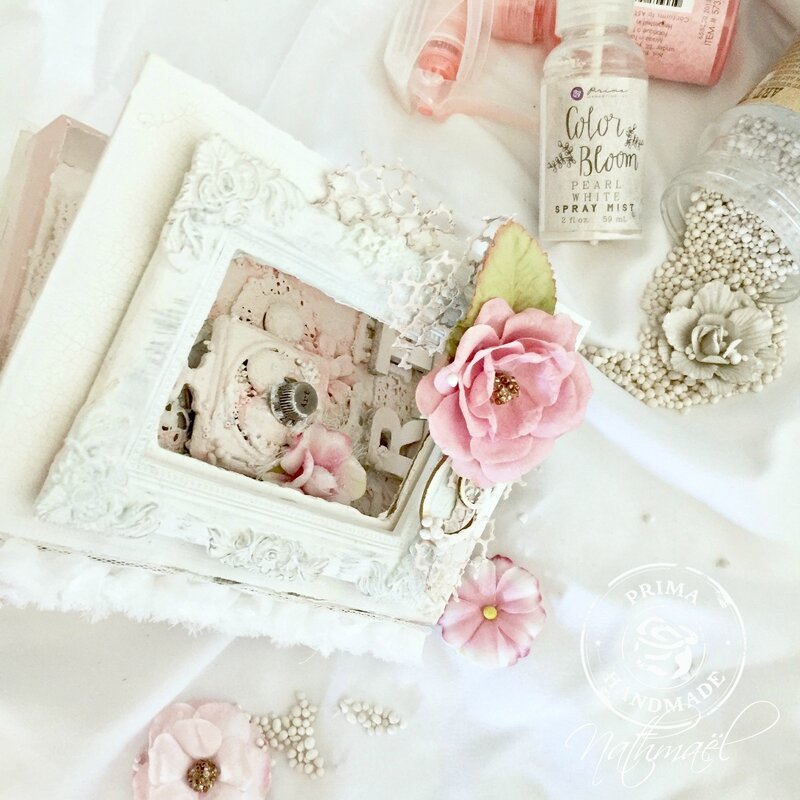 Keep calm and Make art …. My new mantra !!!
I really enjoyed doing these altered box for the new Make it Prima, I love the colors and also these amazing flowers !!!
I used a lot of different Prima's mixed media goodies to alter this little box. I put a layer of White crackle paste for the background, I am so addicted … I colored the metal embellishments with the Color Bloom Pearl white and Cotton Candy.
Prima products :
-# 573751Color Bloom - Sparkling Pastels Pearl White -#573737Color Bloom - Sparkling Pastels Cotton Candy -#94664 Wild & Free Flowers - Wander -# 963712 Art Ingredients: Mini Art Stones -# 963705 Art Ingredients: Art Stones -#961503 Texture Paste - White Crackle (8.5 oz.) -#961374 Art Basics - Heavy Gesso - White (17 fl. oz.) -#963392 Mechanicals: Mini Knobs 33pc. -#963361 Mechanicals: Tin Hearts 10pc. -#963347 Mechanicals: Pocket Watches 2pc. -#963316 Mechanicals: Mini Hardware 20pc. -#960391 Vintage Mechanicals - Bottle Caps -#960353 Vintage Mechanicals - Washers #2 -#960308 Vintage Mechanicals - Flowers Large -#960247 Vintage Mechanicals - Roman Numerals
EMBELLISCRAP
DENIM TAMPONS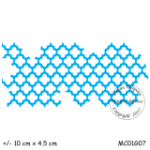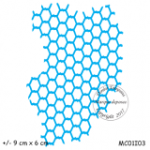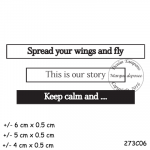 04 avril 2017
Bonjour à tous !!!
Encore moi ... avec une page pour Denim Tampons et Scrapbook Tendance ...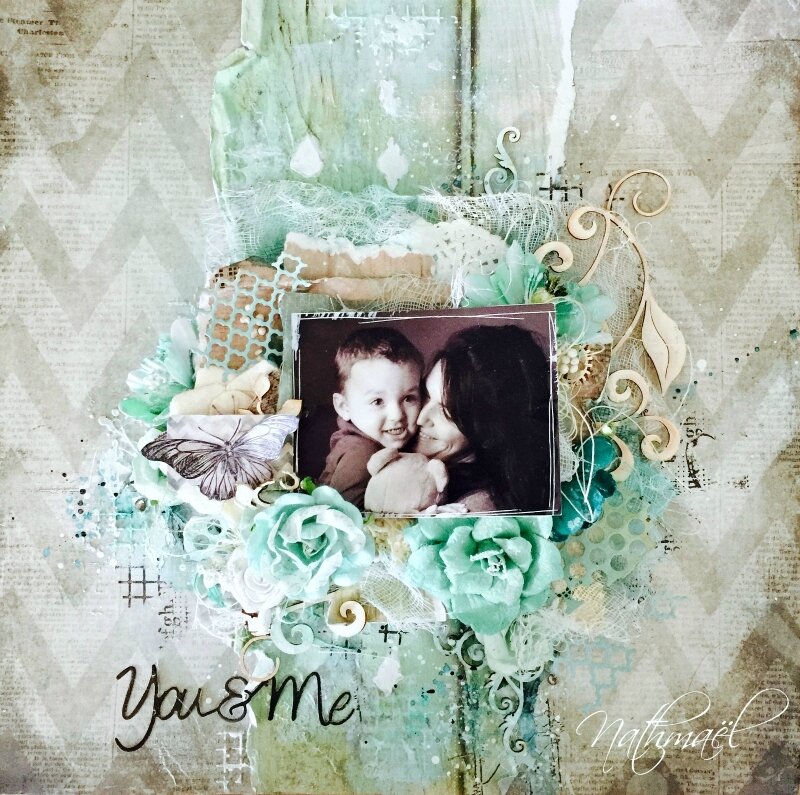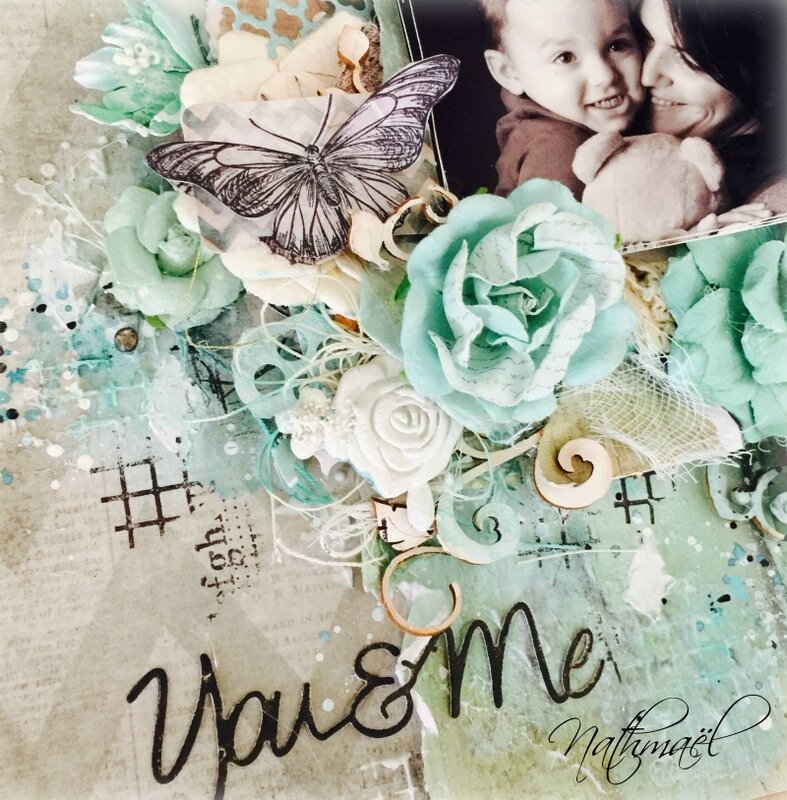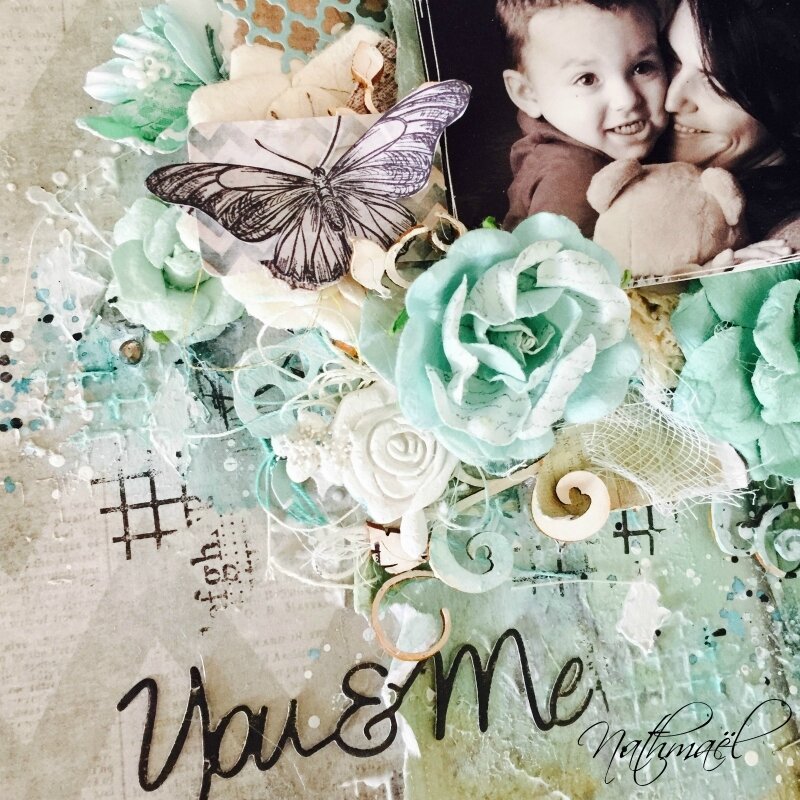 Je suis complètement fan des nouveaux dies DENIM TAMPONS !!! Absolument parfaits je les aime d'amour mdr !!
Les Dies Denim :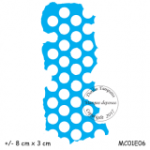 Les tampons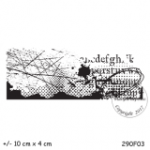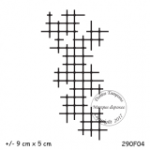 Papiers 7 DOTS STUDIO
EMBELLISCRAP
PRIMA
Bisoussssssssssss
Nath
01 avril 2017
Pour celles et ceux qui me connaissent niveau scrap depuis longtemps ... Vous connaissez
mon addiction aux Embelliscrap ... C'est une longue histoire pour moi qui a commencé il y a longtemps ...
NathaliES est la première à m'avoir donné ma chance en tant que DT, ma toute première DT ... comme j'étais excitée comme une puce après son coup de téléphone ...
Et aujourd'hui je suis d'autant plus fière de vous annoncer une méga nouveauté :
Embelliscrap sort des papiers !!!!!!!!!!! Et des papiers absolument magnifiques !!!!!!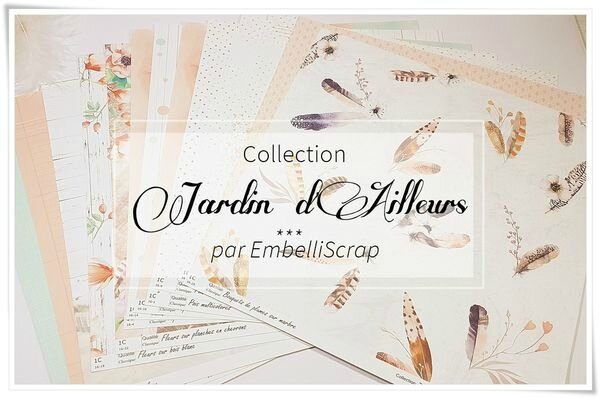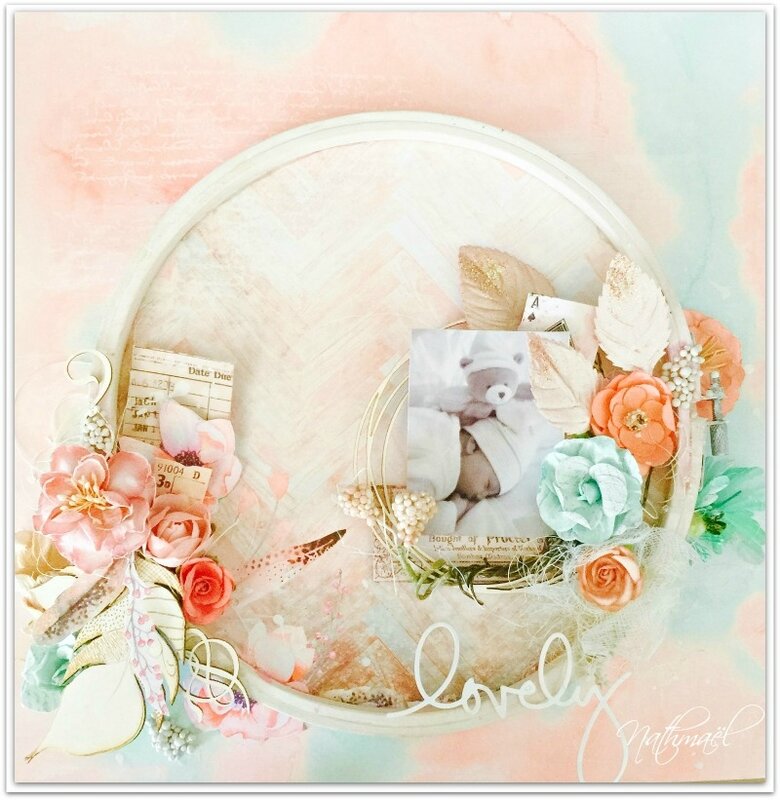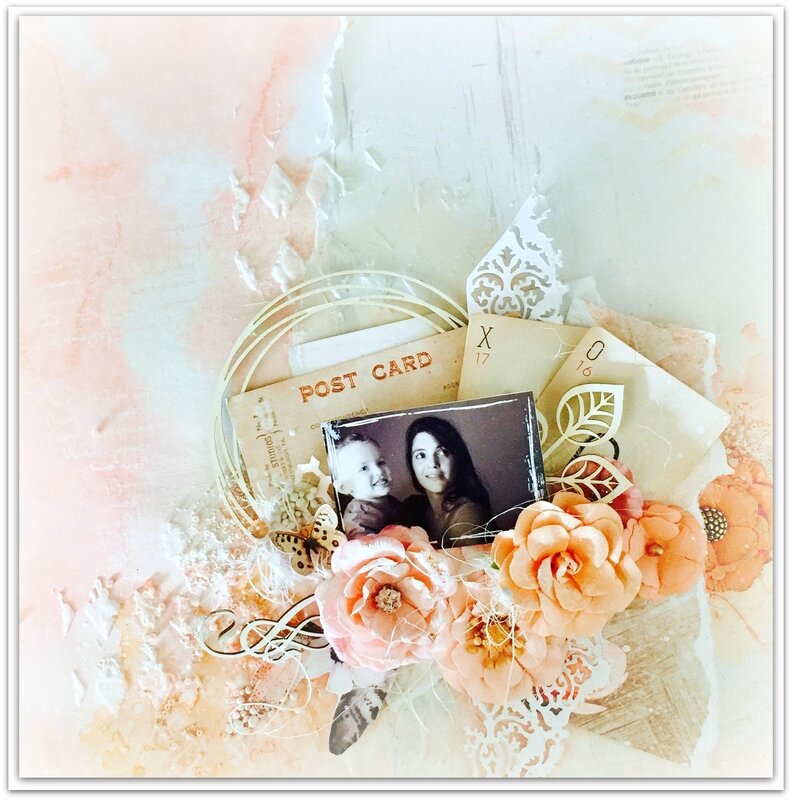 Une petite vidéo ??
xoxoxox video Embelliscrap
Filez vite voir les nouveautés :
https://www.embelliscrap.com/fr/index.php
Bisesssssssssssssssss
Nath
Enregistrer